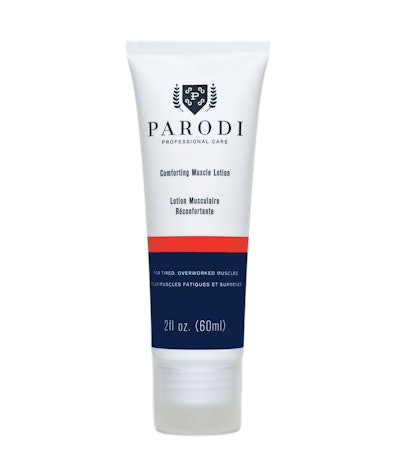 Hairstylists and other salon professionals face a range of challenges that can impact both their bodies and minds on a daily basis. Being on their feet all day, while keeping arms raised and holding scissors and blow dryers take a toll.
PARODI Comforting Muscle Lotion is specifically formulated skin care product for salon professionals and everyone leading an active workday or lifestyle that results in sore or overworked muscles due to over-exertion.
The cooling, fast-acting lotion rolls-on to help calm overworked muscles with a gentle massage as it is applied.
Traditional cooling agents in PARODI Comforting Muscle Lotion, including Menthol and Camphor, help calm and relax tired muscles, while Arnica and Magnesium Oil soothe fatigued muscles. Skin feels soft and moisturized after using PARODI Comforting Muscle Lotion due to the proprietary PARODI HypeauProtm blend of natural herbal ingredients including Spilanthes and Hypericum.
With continued use, sore, overworked muscles will feel relaxed and refreshed while skin feels hydrated and soft. The pleasant scent and non-greasy feel add to the luxury of caring for yourself after a long day at work or at play.
PARODI Comforting Muscle Lotion is made from the following:
Arnica, which is widely recognized for calming and soothing properties, and offers nature's anti-inflammatory properties.
Magnesium Oil, which can greatly calm stiff and sore muscles.
Evening Primrose Oil (EPO), which is an important ingredient meant to smooth roughness.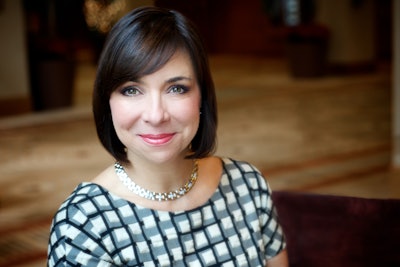 "I firmly believe that every hard-working, or hard-playing, person deserves to feel great every day and all day long!" notes Linda Gillette Parodi, founder and CEO of PARODI Professional Care. From medical professionals to moms; athletes to hospitality workers, PARODI products are available online at www.parodicare.com and at Amazon.com.
PARODI Professional Care products for the hands and feet were developed in Switzerland, tested with hairstylists in Europe and the United States, and produced exclusively in the U.S.A., with no parabens, silicones, or petrochemicals.
PARODI Professional Care includes:
Daily Moisturizing Hand Cream – fast absorbing protects through repeated exposure to water
Nourishing Foot Cream – softens, soothes and hydrates dry feet while keeping callouses under control
Intensive Moisturizing Hand Cream – immediate comfort for dry, dehydrated and overworked hands
Smoothing Exfoliant for the Feet – smooths skin while leaving feet feel refreshed
[Images courtesy of PARODI]