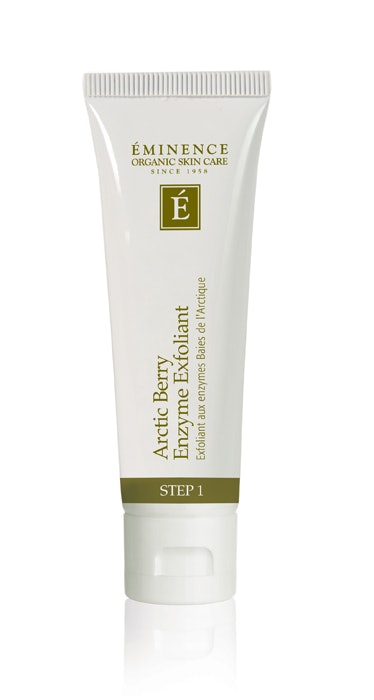 Everyone is obsessed with having glowing, radiant skin, but how exactly does one achieve it? Whether you suffer from acne, rosacea, hyperpigmentation or other skin concerns, Éminence Organic Skin Care has the answer: a special trio of products containing a powerful blend of arctic berries, lingonberry seed oil and hibiscus seed extract that are guaranteed to refresh and improve your complexion—and they're gentle enough for those with sensitive skin. Better and more beautiful skin can be yours in 3 simple steps!
Step 1: Exfoliate
Start with the Éminence Organic Skin Care Arctic Berry Enzyme Exfoliant, which features a blend of four antioxidant-rich plants that prevent visible signs of aging while essential vitamins, minerals and Omega 3 fatty acids help to replenish moisture in the skin and restore elasticity.
Proper exfoliation removes dead skin cells that build up on the skin's surface, which then allows serums, moisturizers and other products to penetrate the dermis more deeply, making them more effective. Aim to exfoliate skin 2 to 3 times a week.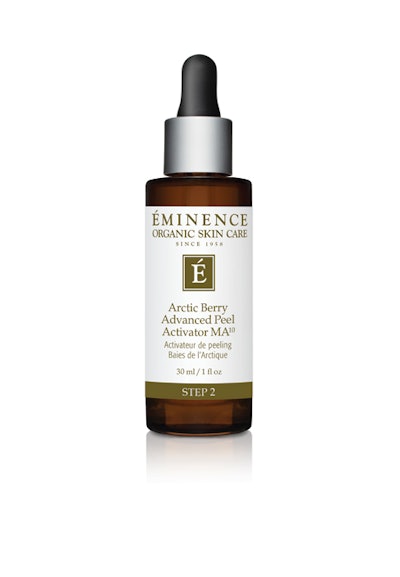 Step 2: Activate
Gently remove layers of skin with the Éminence Organic Skin Care Arctic Berry Advanced Peel Activator MA10, a self-neutralizing peel that reveals smoother and clearer skin. The specially formulated ActiWhite ingredient guarantees rapid results for a bright and glowing complexion.
Never underestimate the power of a peel; it's known for treating everything from severe sun damage and discoloration to deep facial wrinkles and acne scars. It's also a faster way to improving the appearance and texture of skin, offering more dramatic results.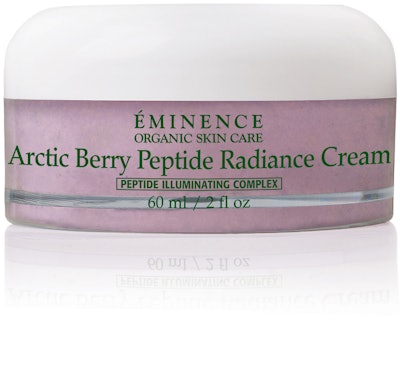 Step 3: Illuminate
Finish with Éminence Organic Skin Care Arctic Berry Peptide Radiance Cream, an all-powerful, soothing moisturizer that features an exclusive Peptide Illuminating Complex for maximum luminosity. It also contains organic jojoba oil, which offers deep and long-lasting hydration benefits.
Regularly applying a moisturizer will help boost hydration in skin, prevent dullness and flaking, and give you a younger-looking appearance that will help turn back the hands of time.
To find an Éminence Organic Skin Care spa near you, visit eminenceorganics.com/spa-locator.
[Images courtesy of Éminence Organic Skin Care]