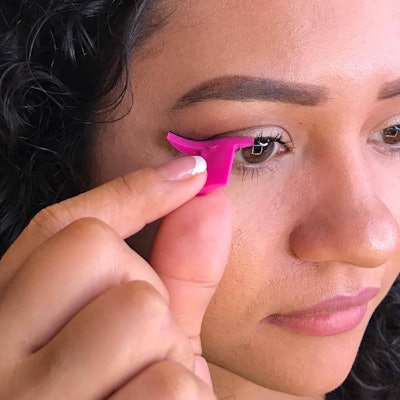 It doesn't matter how many YouTube tutorials you watch, sometimes you just can't get you or your clients' makeup exactly how it should be. That conundrum was what led Megan Hardwick to create Wings Cosmetics, an easy way to get the perfect winged eyeliner every single time.
Hardwick named her company Wings Cosmetics because she wanted to use the power of makeup, specifically eyeliner, to give the confidence needed to take on the world.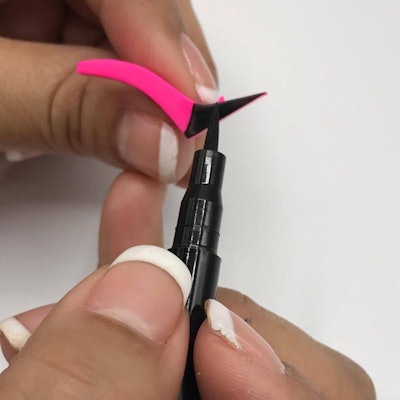 Using it is a simple three-step process.
Apply liquid liner to the tool.
Stamp onto the corner of the eye. Lightly press.
Fill in top liner.
That's it! Now you have that perfectly symmetrical extra flick of liner. For more information, click here.
[Images courtesy of Wings Cosmetics]