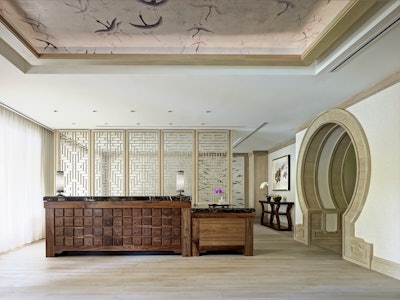 I recently had the pleasure of attending the launch event for Immuncologie's partnership with the Chuan Spa at The Langham Huntington in Pasadena— which also happens to be one of my most favorite places ever. Immunocologie founder Karen Ballou's personal story is extremely inspiring; after being diagnosed with cancer and beginning treatment, she decided to put her 30 years of experience in the skincare industry to good use by creating a product line that would offer an effective, natural and luxurious skincare treatment without harming one's body.
Now, the cancer survivor and entrepreneur is the proud founder of Immunocologie, a natural luxury brand that actually delivers the results it promises. And her partnership with Chuan Spa could not be more perfect, as the spa is a haven for wellness and offers signature treatments inspired by Traditional Chinese Medicine and cutting-edge skincare technology.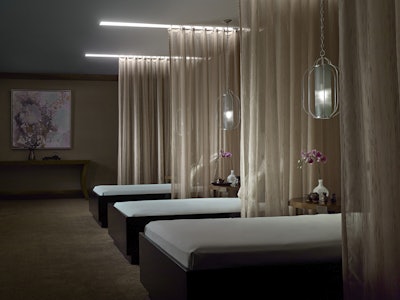 Nichole Hester, Director of Spa and Business Development for The Langham Hotels and Resorts, took the time to answer some questions for us about this innovative facial that everyone's raving about.
Launchpad: What is the Vitality Facial?
This distinctive facial experience ionically balances the skin while regenerating, restoring and preserving skin vitality and health.  The treatment consists of a skin analysis, cleansing, exfoliation, extractions (if necessary), facial massage, masque, ear balancing, treatment serum, and protection and moisturizing.
Launchpad: What are the benefits of receiving this treatment?
Immunocologie's unique delivery system Vital Oligo Science is naturally engineered to mimic how the skin metabolizes. This complex uses the nourishing and detoxifying powers of clay to promote optimal skin health. The oligo nutrients like copper, magnesium, zinc and iron are essential to supporting your skin's immune response, reducing cellular degradation and enhancing its natural ability to fight pathogens and free radicals.
Launchpad: How often do you recommend getting the facial?
Every four weeks.
Launchpad: What makes this unique from other facials offered at the Chuan Spa?
Our Vitality Facial is personalized for each guest using Immunocologie's unique product line that works in harmony with every skin type, leaving it balanced, healthy and radiant. This is the only product line we offer that combines raw earth clays, refined minerals and cold pressed active ingredients to detox the skin and support its immune function.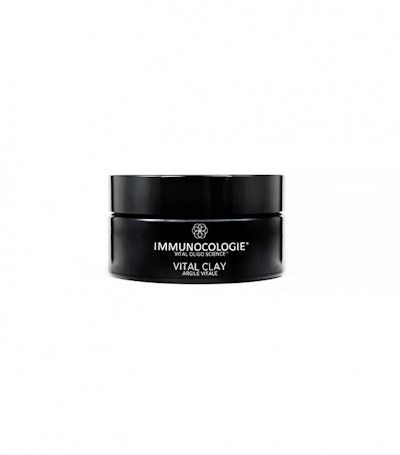 The Facial:
Upon determining my skin type via analysis (I have combination-oily skin), my esthetician Coco proceeded to cleanse my face with Immunocologie's Cleansing Lotion and Exfoliating Lotion. After performing extractions, she gave me a relaxing facial massage followed by my favorite part of the facial—application of Immunocologie's Vital Clay masque, which she left on for 15 minutes to work its magic. This mask (which is so popular there was a waiting list of over 3,000 people for it) is composed of four raw and purified earth clays and enriched with copper, magnesium, zinc and calcium to detox, clarify and reduce the signs of aging.
My treatment was finished off with several layers of serums, including Immunocologie's Super 7 Elixir Face Serum, which features the surprise ingredient of snail mucin and packs a powerful punch of benefits that include the immediate reduction of fine lines and wrinkles, improved skin elasticity, diminished discoloration and brighter skin to name a few.
I was surprised by how immediate my results were: unlike other facials, which often leave my dermis looking red or pink, my skin looked and felt softer, firmer and clearer—and I actually felt confident enough to go somewhere after. If my skin looks this good after just one session, I can only imagine how much better it will be with continued treatments. I'm already looking forward to my next Vitality Facial!
For those interested in learning more about the brand, visit Immunocologie.com.
[Images courtesy of The Langham Huntington]