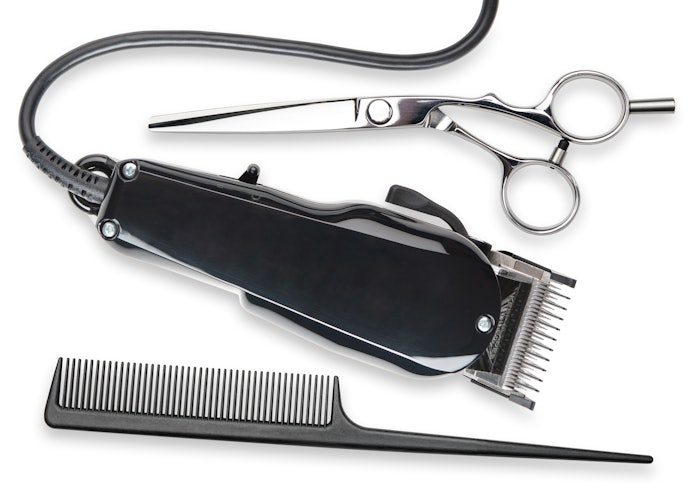 A hairstylist's best friend? Their tools, of course! 
It's important to keep your salon tools clean and well-cared for, so you can get as many uses out of them as possible and make sure that you aren't cross-contaminating as you work on one client to the next. 
Below, Andis Company shares their tips for helping to care for your clippers and trimmers. 
Clean: Remove large hair fragments from the blade with a blade brush.
Disinfect: Use 5-in-one Cool Care Plus on your blades after every use and during extended clipping to cool, disinfect, lubricate, clean and prevent rust. HOW: Hold the clipper or trimmer with the blade facing toward the floor. Turn the tool on and spray the blade from 6" away with Cool Care Plus. Spray the front and back of the blade. Turn off the tool and wipe off the excess spray with a clean cloth.
Wash: Use Blade Care Plus to wash away hair, buildup and preservatives that accumulate on blades using this Vitamin E enriched formula. It works as a coolant, deodorizer, lubricant, cleaner and rust preventative. HOW: Turn off the clipper or trimmer and pour approximately 1/8"–1/4" of Blade Care Plus into the lid or shallow pan. Dip the blade only into a solution for 10 seconds. Remove and wipe off excess with a clean cloth.
Oil: Use clipper oil to lubricate and clean blades. Blades should be oiled between every cut to maximize the performance of your tool. HOW: With the tool running, place 3 drops of oil across the teeth of the blade and 1 drop on each back rail. Turn off the clipper or trimmer and blot excess with a clean, dry cloth.