ArtistOnGo is a new platform that allows beauty pros to control where and when they work. They get to pick everything from the salon they wish to work at, their schedule and their service prices without having to pay salon commissions.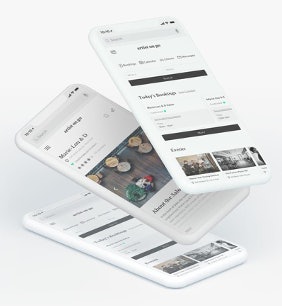 Salons owners love this concept because they earn more income with zero additional costs or effort. Plus, ArtistOnGo fills chairs or treatment rooms that would otherwise sit unused. This rental income can seriously add up and play a big role in increasing revenues every month.
"A lot of hairdressers like myself don't want to work 9 to 5. We may only want to see clients a few days or weeks a month, and we don't have the time or inclination to negotiate that kind of arrangement with a salon owner. By taking care of the logistics for me, an online platform like ArtistOnGo is the way the salon industry will operate in the future as far as I'm concerned," says celebrity colorist Brad Johns, who has worked for large chain salons like Saks Fifth Avenue and Elizabeth Arden, as well as premiere, full-service salons in Manhattan.
How it Works:
The unique mobile platform allows artists the flexibility of renting space from a network of verified premium salons and spas. Artists pick a salon that fits their vibe and book online for however long they need (monthly, weekly, daily or hourly) and there are no contracts.
"We aim to create not only an online platform, but a community for beauty artists and salons to connect, learn and share their knowledge," says Dharmendra Manwani, CEO of ArtistOnGo. "It's a modern, easy-to-use solution for today's world."
ArtistOnGo is currently available in New York and is rolling out across other US cities.