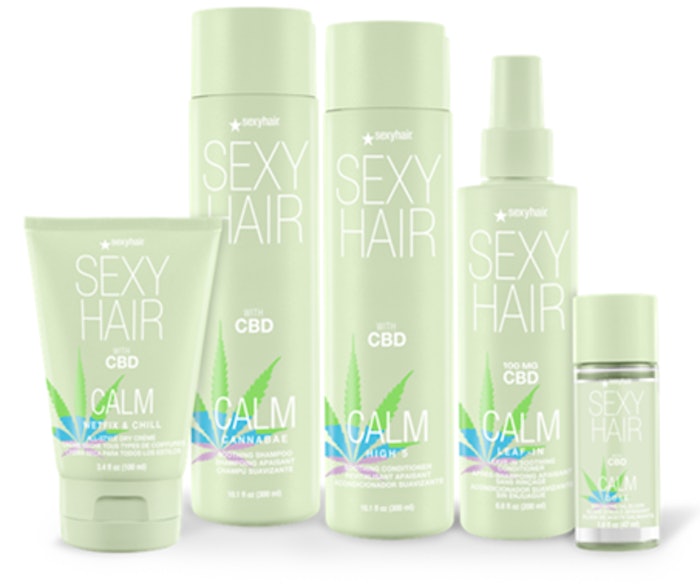 SexyHair introduces Calm SexyHair, a product collection infused with 99 percent pure CBD. This collection is designed to soothe and strengthen hair, from the roots to the ends.
SexyHair became is known for its "big red can" and has is the #1 selling professional hairspray brand in the U.S. with one can sold every four seconds.  
"At SexyHair we are dedicated to bold new innovations and identifying the most impressive ingredients and products for our stylists and consumers," says SexyHair brand manager, Ashley LeRoy. "We worked with R&D for 18-months, tweaking formulas multiple times to create the most effective products for our users who are passionate about holistic wellness and beauty, at an affordable price point."
Calm SexyHair line is formulated from the hemp flower. The line also contains a blend of avocado and cold-pressed oils, full of vitamins and minerals.
Included in the Collection:
SexyHair's Sustainability is Sexy initiative pledges to reduce plastic waste by keeping 452,000 pounds of plastic out of landfills each year with sustainable PCR packaging. The new Calm SexyHair bottles are made with up to 95% PCR (Post Consumer Resin).