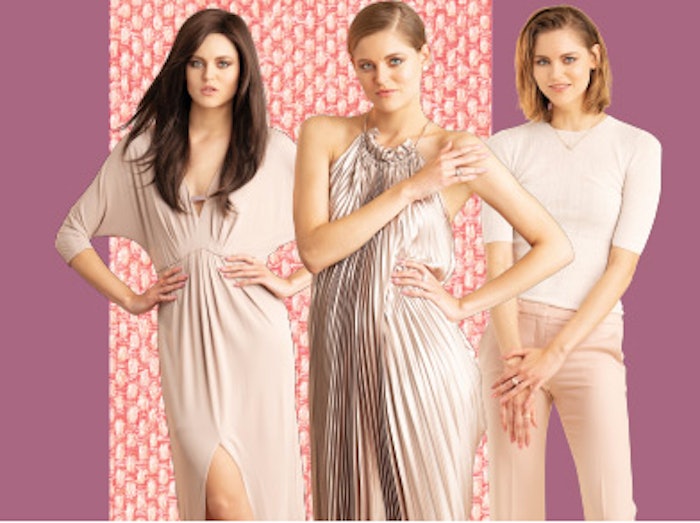 Every season, when nail polish collections are released, we are always mesmerized by the spectrum of hues and how they consistently seem to be the exact shades we were hoping for. Naturally, we've all imagined what it would be like to come up with our own collection, from mixing colors to naming each one. Here, Morgan Haile and Taylor Daniel, the pair behind the eponymous lacquer line Morgan Taylor Professional Nail Lacquer, talk about their creative process and what they love about the brand's spring collection, Editor's Picks.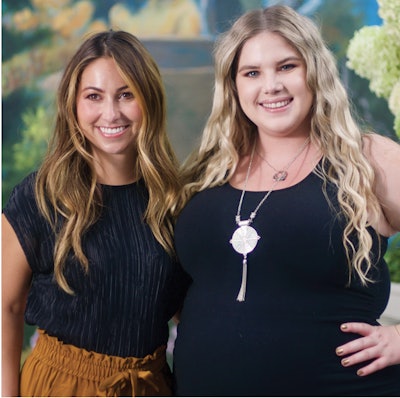 How do you come up with the polish names for each collection?
To begin, we look at the theme of the collection and try to come up with names that tie into it. Choosing the right names for the polishes is really important, because if they make you laugh or if they stick with you, then you form an attachment to the colors more than if there were just numbered.
What's the hardest part about creating a collection?
Getting the right color combination. It's hard when you fall in love with so many colors and have to eliminate a few of them. On the flip side, sometimes we have to put in a color that might not be our absolute favorite, but it just looks so much better as a complete collection with it in there.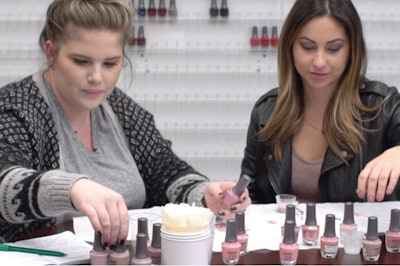 Tell us a little about your spring 2020 collection.
Editor's Picks is a little more sophisticated than our past spring collections. We go to New York a lot and talk to the magazine editors about Fashion Week and on-trend colors, so we used their feedback as part of our inspiration. We also had a lot of fun with the imagery for the collection. The model wore different wigs and the high-fashion clothing made it really chic.
What are your favorite colors from the Editor's Picks collection?
I Speak Chic is a great version of a nude, even though it's more taupe, and it looks good on a lot of skin tones. Call My Blush is the perfect soft pink for the season; it goes well with any type of nail art because it's such a good base color.