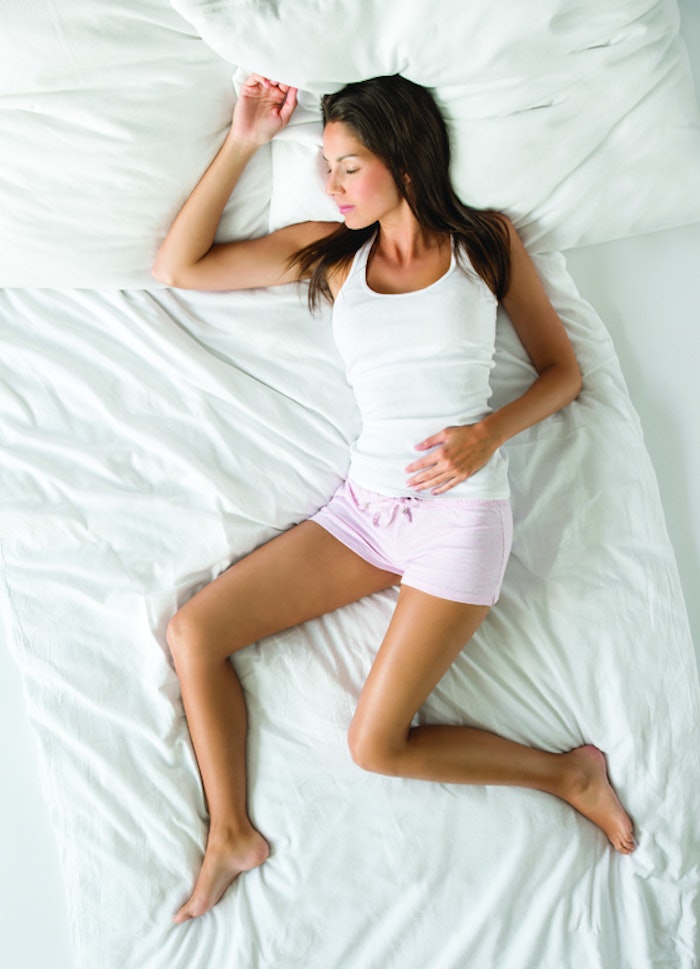 Sleeping on your back is the best position for your spine, your facial skin and your lash extensions. Yet according to the Better Sleep Council, 85 percent of Americans sleep on their sides or stomachs. So how do lash pros encourage clients to adopt lashfriendly sleeping habits?
Here are some of our favorite tips from industry experts!
"I recommend an old physical therapy trick for people who want to sleep on their back more: Put a firm bolster under your knees when you go to bed." —Alice Shieh, owner of Bluebell Lash & Brow in Seattle.
"I always suggest silk pillowcases (I've found Slip silk cases to be the best quality for the price) and sleeping on the edge of the pillow with your hand under your cheek just in case." —Kat Smart, licensed esthetician and certified lash specialist, Elements Salon & Day Spa in Fairbanks, Alaska. 
"I am a side sleeper, so I just make sure my eyes are hanging off the pillow so they don't flutter against the pillow." —Michelle McIntosh, owner of Lashes by Michelle in Victoria, British Columbia, Canada.
"Lash sleep masks are definitely helpful, as well as a bolster or pillow beneath the knees. I also suggest in the early stages that clients use two long body pillows at their sides firmly underneath their arms to prevent turning. That's how I trained myself to sleep on my back!" —Laura Gomez, eyelash extenionist at Portland Skin Therapy in Portland, Oregon.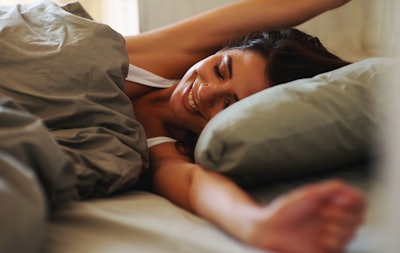 Check out these tried-and-true tools to for a good night's sleep that's easy on the lashes.
Made of the highest-quality, 100-percent mulberry silk, the Slip Pillowcase is infinitely gentler on skin, hair and lashes than cotton linens, which rough up the hair, tug on facial skin, and draw moisture out of skin and hair.
The molded foam eye cups of the Bucky 40 Blinks Sleep Mask leave plenty of room to blink with abandon. The hand-washable mask comes in an array of colors and prints, and it blocks every trace of light.
Covered in pure, breathable silk, the NovaLash LASHcloud Pillow protects lashes with its double crescent shape that suspends the eye area in midair while you sleep.
Perfect for side sleepers, the PremierLash Protective Sleep Mask blocks out 100 percent of light and features a domed shape to prevent snags or friction on lashes. Made of lightweight, breathable, latex-free fabric with an adjustable Velcro strap, the mask comes in violet, pink, gray and black and includes a set of ear plugs.