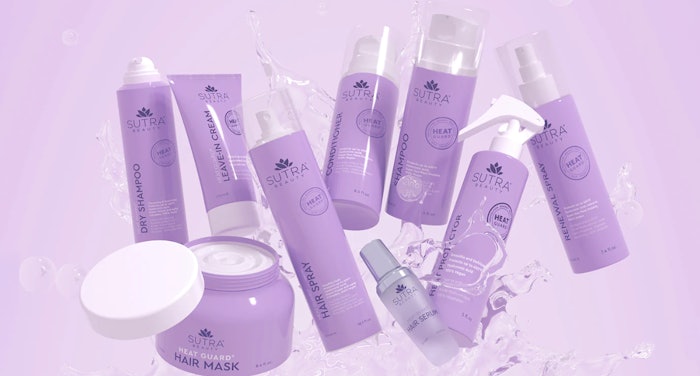 Courtesy of Sutra Beauty
Keep your hair safe from heat damage this summer with Sutra Beauty's Heat Guard Collection. 
Heat Guard is a specially-formulated hair care collection designed to prevent and correct the damaging effects of high heat, chemical treatments and environmental stresses. The Heat Guard Collection infuses hair with humectants and nutrients including hyaluronic acid, amino acids and plant proteins that strengthen hair and stop the damage cycle through every step of the hair care routine.
The collection includes shampoo, conditioner, hair mask, renewal spray, hair spray, dry shampoo, heat protector and hair serum: 
The entire collection is available for purchase on Sutra Beauty's website.