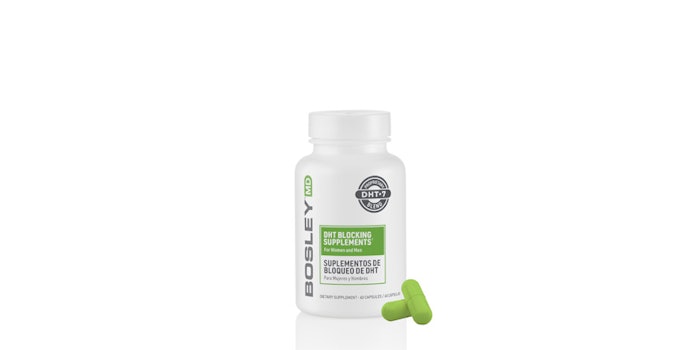 Retrieved BosleyMD
Bosley MD has launched DHT Blocking Supplements to help men and women boost hair growth and decrease hair loss. 
Dihydrotestosterone (DHT) is the hormone linked to the most common form of hair loss, androgenetic alopecia and pattern hair loss. It attacks the hair follicles and minimizes them, causing thinner, weaker and more brittle strands.
DHT is formed when an enzyme called 5-alpha-reductase meets testosterone in the body.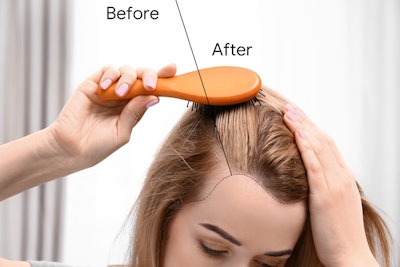 Men aren't the only ones affected by DHT. Women produce both testosterone and estrogen. This is evident in the thinning areas on temples or the front of the head on women. For men, this is evident in the thinning areas at the top of the crown.
Key DHT-blocking ingredients in the supplement include extracts of saw palmetto, kelp, reishi mushroom, dandelion root, nettle leaf, pygeum root and green tea.