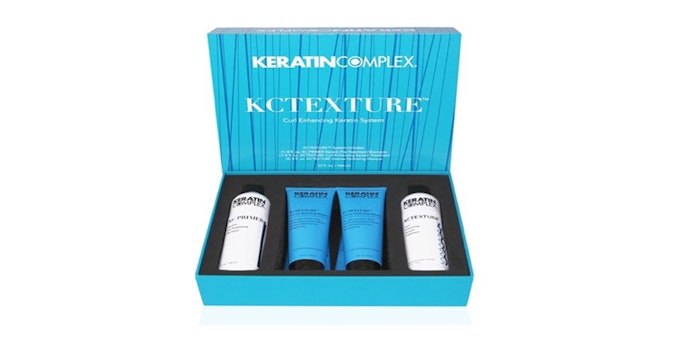 Courtesy of Keratin Complex
Keratin Complex is launching its KCTEXTURE Curl Enhancing Keratin System in May 2022. 
KCTEXTURE is designed to enhance and define curly, kinky and coily hair types, while restoring essential moisture to hair. 
Why stylists and their clients will love KCTEXTURE: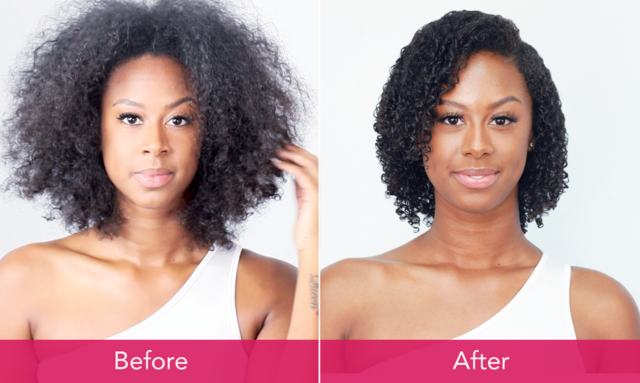 KCTEXTURE Curl Enhancing Keratin System, before and afterCourtesy of Keratin Complex
Powered by a proprietary blend of signature keratin, oils, butters and amino acids
Nourishes and protects every curl type
Requires no heat and preserves myriad curl patterns 
Adds softness and shine    
Same-day style with zero downtime 
Delivers stronger, healthier hair
Results last up to three months
KCTEXTURE offers stylists the ability to customize natural styling techniques to enhance all curl patterns to achieve desired results, including:
2a-2c: Scrunching technique
3a – 3c: Finger wrap technique
4a – 4c: Shingling technique 
3a- 4c: Twist-out technique
"I am blown away by the results of KCTEXTURE. My curly clients have often shied away from treatments due to the heat involved. KCTEXTURE allows me to deliver stronger, healthier hair results to all of my curly clients and enhance their natural curls without any heat. It's a quick, easy service that is giving the client what they need, while also providing my stylists ways to maximize their business. I've made a six-figure income thanks to Keratin Complex Smoothing Treatments, and KCTEXTURE is going to take that to the next level," says Adrienne Velazquez, Keratin Complex brand ambassador.