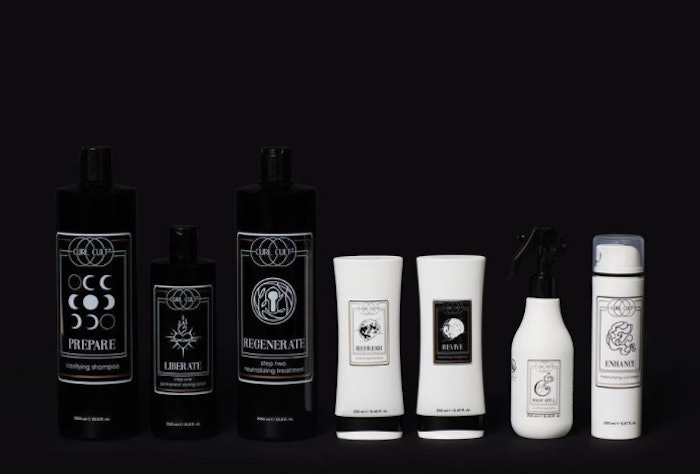 Courtesy of Curl Cult
Janine Jarman, owner of Hairroin Salon and celebrity stylist, has launched Curl Cult , a protein perm and texture line. (February 2022)
With Curl Cult, any and all types of permanent texture are possible.
"I saw a need for permanent texture in the market and sought to create something that would truly help people," says Jarman. "This is not your mama's perm. This quick, clean process services, nourishes and repairs, plus with Pisum-Protex technology, it leaves hair feeling softer and shinier than before the perm. And I've integrated new technologies to create a demipermanent effect that grows out with your hair."
The Curl Cult Protein Perm strengthens and shapes the hair from the inside out, with Curl Cult's Pisum-Protex technology. The formulation opens the cuticle layer and infuses the pea protein deep into the hair shaft, which allows the stylist to manipulate the disulfide bonds and create any hair texture while getting consistent, shinier and softer results every time.
The entire Curl Cult line is vegan, cruelty-free, paraben-free and sulfate surfactant-free.
The Curl Cult line includes:
Refresh Hydrating Shampoo - keeps curls bright and bouncy, while protecting and strengthening the hair with Pisum-Protex technology.
Revive Hydrating Conditioner - keeps curls healthy and moisturized, while offering protection and strength with Pisum-Protex technology.
Magic Spell Leave-in Conditioner - contains Pisum-Protex bond protection technology to provide moisture and curl support.
Enhance Moisturizing Curl Cream - helps sculpt curls and combat frizz.