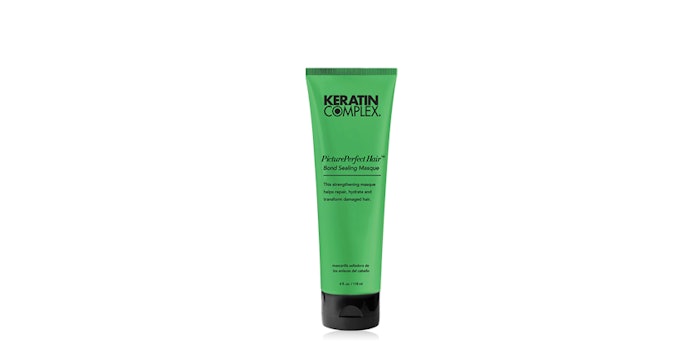 Courtesy of Keratin Complex
PicturePerfect Hair Bond Sealing Masque is part of Keratin Complex's Personalized Blow Out Same Day Keratin Treatment (PBO) aftercare regimen, designed to prolong the longevity and effectiveness of the treatment.
This mask is also the final step in the actual PBO Smoothing Treatment.
Key Benefits of the PicturePerfect Hair Bond Sealing Masque:
Penetrates the cuticle and seals the bonds of the hair to help retain moisture
Leaves hair nourished with a visibly smooth, shiny finish
Makes hair less susceptible to environmental stress and damage
Prolongs Keratin Complex Smoothing Treatments
Ideal for all hair types, especially damaged and overprocessed hair
"I recommend that each of my clients use this as a weekly hair mask to hydrate and repair. Whether used in the salon or at home, the results are absolutely incredible," says Keratin Complex artist Haley M. Estep.