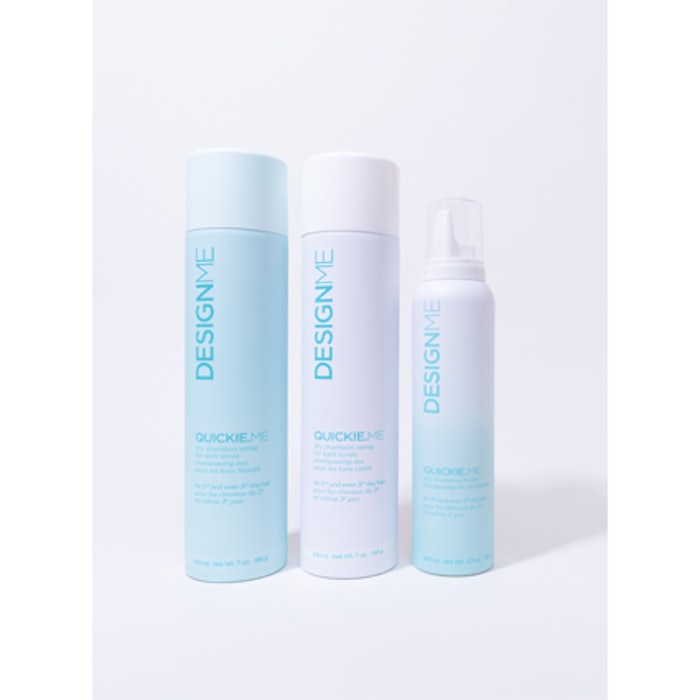 DesignME unveils its revamped Quickie.ME line, a trio of dry shampoos.
The Quickie.ME collection has three products, including:
Quickie.ME foam—A dry shampoo with a nonsticky foam formula that dissipates instantly, leaving hair lightly conditioned, no water required. The foam breaks up excess oils and buildup as it refreshes the root area.
Quickie.ME spray—A dry shampoo spray that comes in two formulas–one for light tones and one for dark tones–and offers an oil-absorbing blend that's ideal for second-, third- or even fourth-day hair.
The new Quickie.ME launches May 1, 2021.