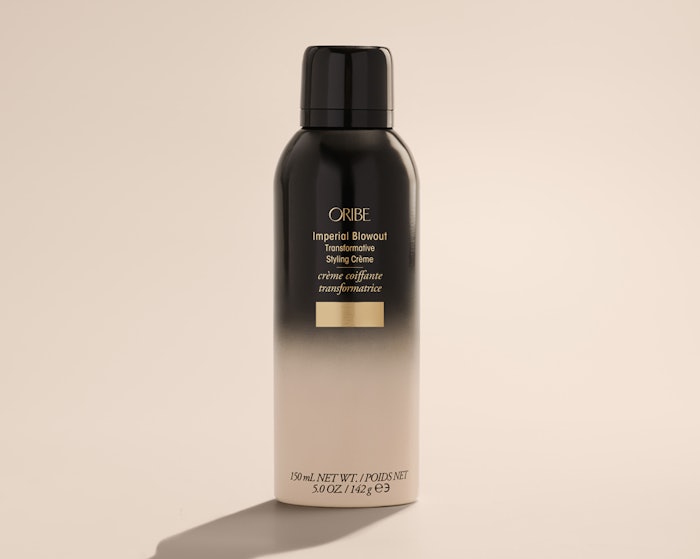 Oribe Hair Care has announced an eco-friendly upgrade to the packaging of its Imperial Blowout Transformative Styling Crème.
Jennifer Smith, Oribe's global vice president of packaging design, explained, "We redesigned the packaging to make it easier to use than the original. This new design allows the product to be continuously dispensed as a beautiful ribbon, so you can easily control how much crème to use depending on your hair type and length. The can is also made from aluminum, so it is 100% recyclable."
Imperial Blowout, which is part of Oribe's Gold Lust Collection, is a cream-to-oil-to-powder formula that provides strength, density, softness and shine to hair. According to Oribe, nine out of 10 users reported their blowout and style lasted for two days when using the styling crème.