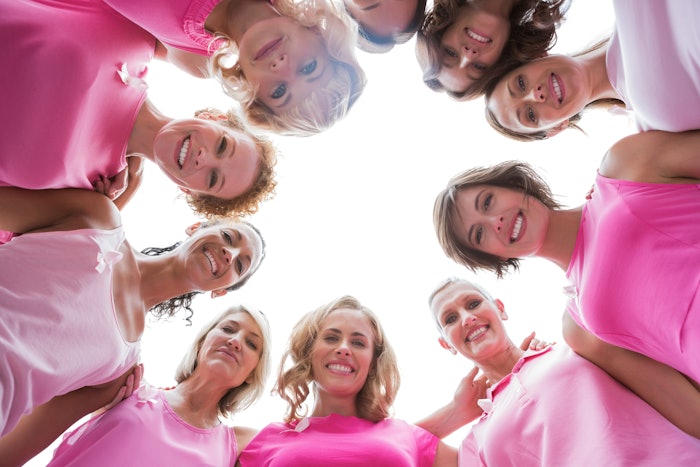 ColorProof has partnered with Bright Pink to spread awareness, educate and empower women to be proactive about their health in honor of Breast Cancer Awareness Month (October). 
ColorProof is partnering with Bright Pink and donating 30 percent of the proceeds from its e-commerce sales of select merchandise (CrazySmooth Anti-Frizz Treatment Masque, CrazySmooth Extreme Shine Treatment Oil, "Tie the Knot" CrazySmooth Kit and Scalp Cleansing Brush) during the month of October.
"In accordance with our brand mission, it only felt natural to partner with a like-minded nonprofit, such as Bright Pink, to better assist spreading awareness and educating the female community on breast and ovarian cancer," says Maureen Saenz, brand vice president of marketing. "Our goal is to continue supporting our amazing ColorProof community and connecting the public with organizations like Bright Pink that make a difference in women's lives daily."