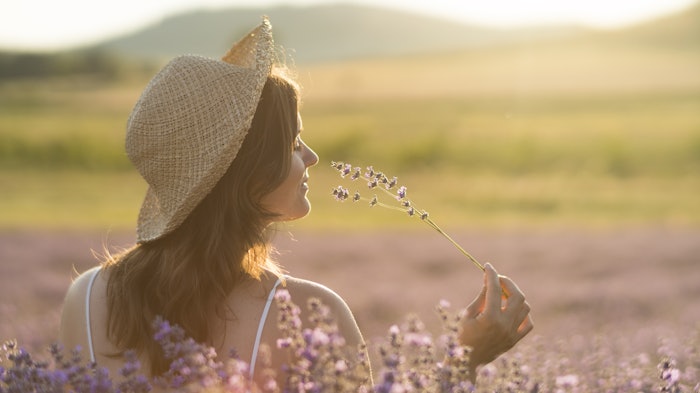 I'm aware that April might not seem like the most thrilling month. But I have always loved what April represents—which for me, at least, is a time of celebration and renewal. April Fool's Day (which, ironically, my kin takes very seriously) ushers in the month with laughter and mirth; April further signals the last stretch of the school year, which for kids conjures dreams of summer vacation with family and playtime with friends; and for the month's entirety, we're invited to celebrate the earth with all its wonders and are reminded to preserve our beautiful natural resources (turn to page 42 to see how the salon industry is furthering green efforts). I hope you find joy within the pages of this magazine—and all of your endeavors during this time.
Fragrant Finds
These pro-beauty products put me in a good mood with their aromatherapeutic properties.
Healthy SexyHair Styling Paste: 

Paste taps mimosa flower and sparling citrus scents for its long-lasting, pliable-grip formula.
Innersense Organic Beauty I Create Shine: 

Lightweight finishing serum smoothes frizz and locks in moisture while imbuing strands with a delicate lotus fragrance.
Pure Fiji Dilo and Coconut Hydrating Masque: 

Ultra-moisturizing mask features a nourishing and unique botanical oil blend, with coconut oil being one of the primary—and most aromatic—ingredients.
Tea Tree Lemon Sage Thickening Shampoo and Conditioner: 

Fragrant haircare duo is a fresh way to embrace the morning, with its lemon-sage formula offering an instant pick-me-up for the day ahead as it works to thicken hair's appearance.