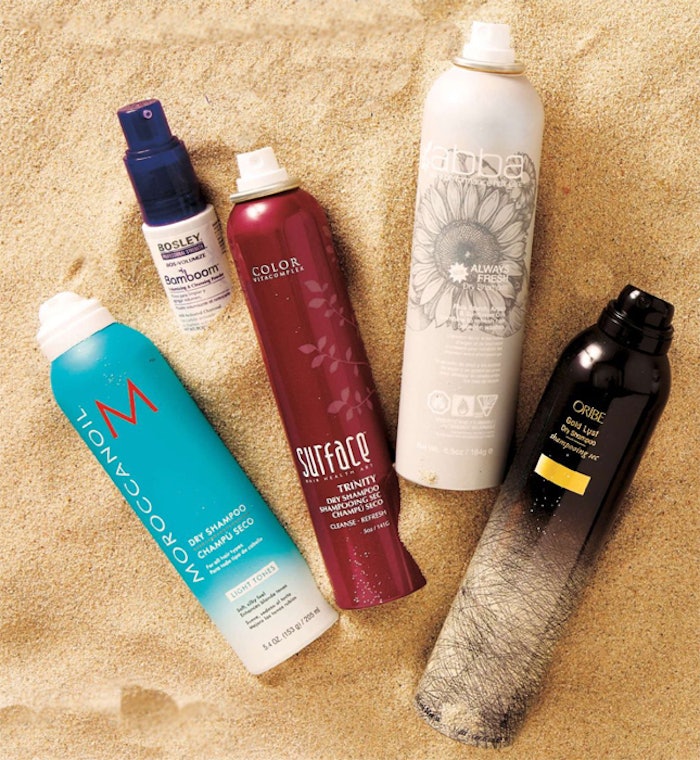 Pros know that frequently washing hair can potentially do more damage than good, since excessive shampooing can strip it of its natural oils—but getting clients on board with putting down the shampoo bottle every day can be tricky. The solution? Recommend dry shampoo. Not only does dry shampoo save clients time and energy, but it can also revive strands in just a few spritzes by adding texture and volume, removing buildup, eliminating odors, and sopping up excess oil with ingredients like rice starch and yarrow extract. Here are a few dry shampoos to stock in your retail area.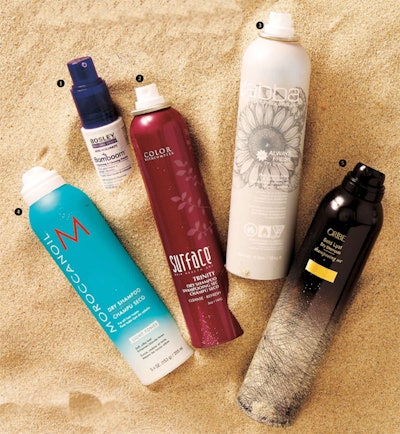 1. Bosley Professional Strength Bos•Volumize Bamboom Volumizing & Cleansing Powder 
2. Surface Trinity Dry Shampoo
3. ABBA Always Fresh Dry Shampoo  
4. Moroccanoil Dry Shampoo (Shown: Light Tones)  
5. Oribe Gold Lust Dry Shampoo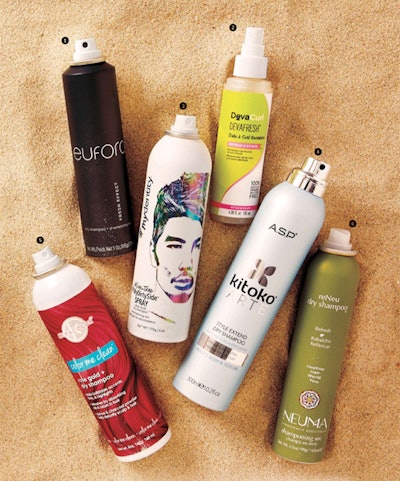 1 Eufora Fresh Effect Dry Shampoo 
2. DevaCurl DevaFresh Scalp & Curl Revitalizer
3. #mydentity @Guy_Tang #MyDirtySide Spray Clean Bulk Dry Shampoo 
4. A.S.P Kitoko ​Arte Style Extend Dry Shampoo 
5. Keracolor Color Me Clean + Dry Shampoo (Shown: Rose Gold) 
6. Neuma reNeu Dry Shampoo 
[Image: Courtesy of Armando Sanchez]
This story first appeared in the November issue of Beauty Launchpad. To receive the magazine, click here to subscribe.