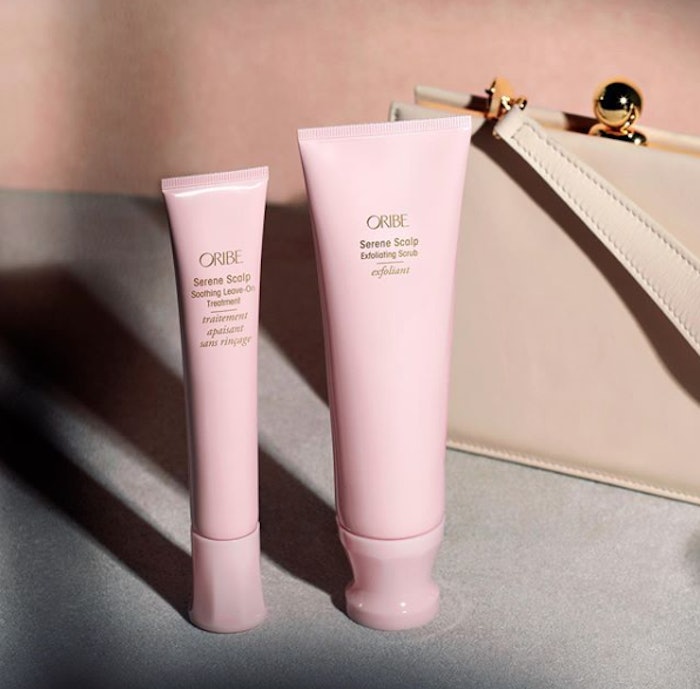 Who doesn't want a serene scalp? Oribe Hair Care expands its Serene Scalp collection with the introduction of new Serene Scalp Thickening Treatment Spray and Serene Scalp Exfoliating Scrub. The Thickening Spray is an ultra-lightweight treatment for thinning hair that is proven to leave strands feeling thicker and fuller, while the Exfoliating Scrub gently polishes the scalp with exfoliating beads to remove oil, dirt and product buildup. These products work to reveal an optimal environment for healthy hair by energizing, hydrating, and balancing the scalp.
"Because scalp health is a growing concern among today's consumers, we thought it was important to develop a holistic approach to treating issues such as hair loss, hair thinning and dry scalp," says Jessica Friedman, senior vice president of product development. "Inspired by skincare technology, our Serene Scalp family provides a step-by-step hair regimen that includes a cleanser, moisturizer, exfoliator and targeted treatments for overall hair health."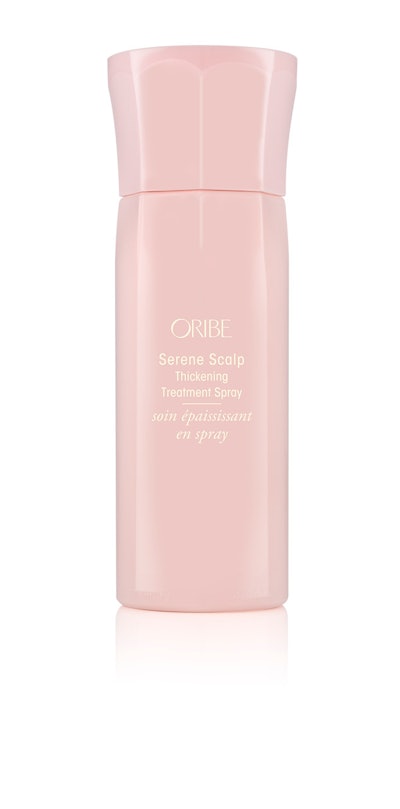 Serene Scalp Thickening Treatment Spray works to instantly plump hair at the root while creating denser-looking strands. In a 90-day consumer panel, users found that after one month of consistent application, 85% saw an improvement in the appearance of their hair, while after two months, 86% said their thinning hair looked thicker. Over the course of three months, more than eight in 10 consumers said their hair felt significantly fuller. Capixyl biomimetic peptide combined with red clover extract) fortifies the scalp to promote fuller, thicker, healthier-looking hair; pea sprout extract, rich in phytonutrients, replenishes brittle hair while reducing hair fall; and biotin and niacinamide penetrate and strengthen the cuticle to help restore elasticity to damaged and weakened hair.

Serene Scalp Exfoliating Scrub's unique formula incorporates both physical and chemical exfoliators to cleanse pores, nourish hair and leave the scalp primed and deeply purified. A blend of alpha hydroxy acids and fruit extracts promote a healthy scalp and healthy hair. Soft polymer beads break down to gently polish away dead skin, oil, dirt and product buildup, while a blend of alpha hydroxy acids (lemon, orange, bilberry, sugar cane and sugar maple extracts) exfoliates and purifies scalp without drying or stripping hair of its natural oils and glycolic acid gently exfoliates the scalp while conditioning, moisturizing and softening hair to strengthen and improve manageability.