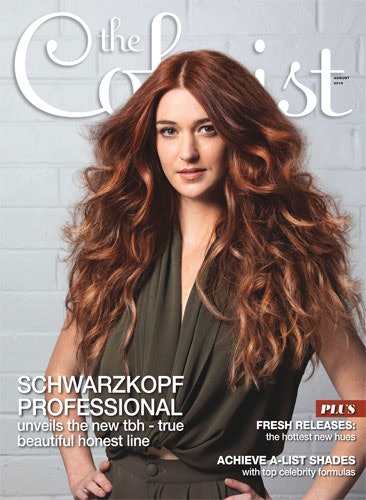 "Nature inspires every color I create, including this one," Liz Haven says of this warm auburn hue, created exclusively for Beauty Launchpad. "The questions I find myself asking as I work are, 'Where would the sun naturally lighten the client's hair,' 'Where would the depth naturally live if she were wearing her hair this way or that way, in a ponytail, all down, etc.'" Indeed, the model's rich shade looks nature- borne, thanks to Haven's skilled artistry and the assist of the latest color launch from Schwarzkopf Professional, tbh - true beautiful honest. "I wanted her hair to look like virgin hair that has been kissed by the sun; I tried to mimic that concept in my color placement," Haven explains.
RELATED: The TBH Line From Schwarzkopf Professional Emphasizes Glossy, Natural-Looking Results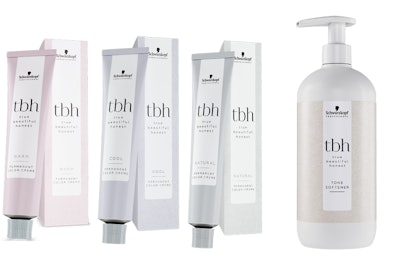 "This technique requires a guideline as far as the placement goes, but it's definitely not one-size- ts-all! To truly capture this look, artists need to continuously ask themselves why they're placing the light where they're placing it ... why they're maintaining the depth where they're choosing to keep it. These questions will organically shape the placement to cater to each guest." The end result, Haven assures, will be a bespoke creation wherein it appears that the sun is casting its light across varying strands.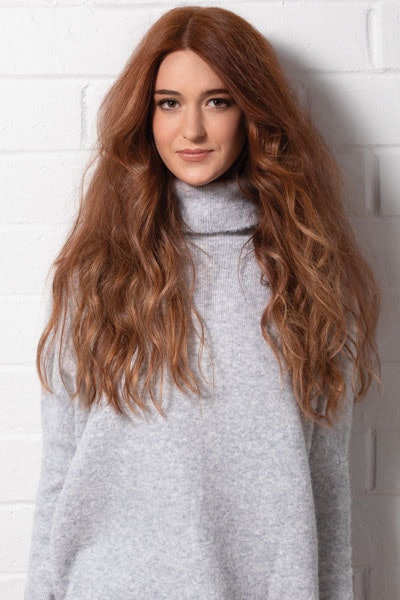 [Colorist: Liz Haven; Stylist: Luis Lopez; Photographer: Armando Sanchez; Makeup: Joleen Rizzo; Wardrobe: Sherah Jones; Model: Micala Kummer; Products: Schwarzkopf Professional]