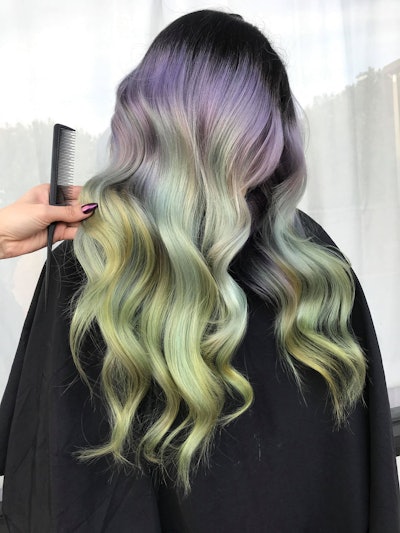 Hey #Hairbesties, complete your looks using all Guy Tang #mydentity products!
#mydentity has finally launched care and styling products to compliment the #mydentity color line. The products all work together to offer the final finishing touches to your beautiful color creations.
Finish your color service and lock in maximum vibrancy using #MyConfidant Color Securing Shampoo. The shampoo helps remove oil and dirt. It leaves hair clean, with a luxurious soft lather with added body and texture. The perfect shampoo to prolong the vibrancy and intensity of color!
Next, #MyConfidant Conditioner leaves hair moisturized and soft with its unique thick consistency, great for detangling at the bowl. It leaves the hair shiny and hydrated!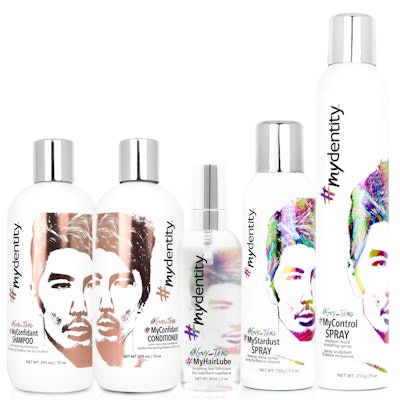 After the hair is towel dried, I like to add 1-2 pumps of #MyHairLube, perfect for controlling frizz before blow drying. It reduces breakage and helps detangle while adding heat protection up to 450˚F! I also love using #MyHairLube on dry hair as well!
After I finish styling, #MyStardust Shine Spray is perfect for adding a veil of extra shine without leaving the hair oily, with its unique cherry blossom scent your hair will smell amazing all day long!
Last but not least, #MyControl Medium Hold Sculpting Spray is key to finishing any gorgeous style! Perfect for taming flyaways and locking in your style to last all day! #MyControl gives you a touchable hold without collapsing your style.
I guarantee you will love these products, and your clients will too!
[Images courtesy of #mydentity]