Loose plaits and undone waves are always a good go-to for a day at the beach—or to at least make her look as though she were there! Here, some choice products to help achieve these relaxed 'dos.
Catch a Wave

Pro Tip: "To achieve soft textured waves, use a 1 1/4 " curling iron and curl each section in a different direction," explains stylist Debbe Salvino. "Then take a flat iron and smooth out the last one to two inches. Finish with texture spray and and tousle locks with fingers."
The Goods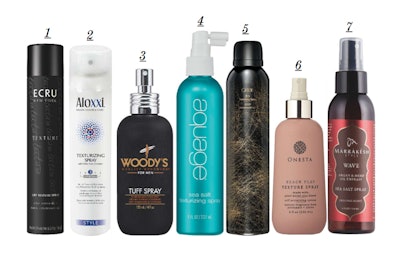 1) ECRU Dry Texture Spray
2) Aloxxi Texturizing Spray
3) Woody's For Men Quality Grooming Tuff Spray
4) Aquage Sea Salt Texturizing Spray
5) Oribe Dry Texturizing Spray
6) Onesta Beach Play Texture Spray
7) Marrakesh Wave Sea Salt Spray
RELATED: Celebrity Colorists Share their Most In-Demand Formulas
Braid Babe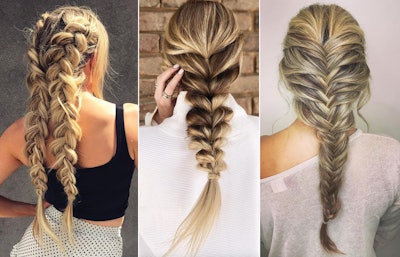 Pro Tip: "Braids are low maintenance and photograph well for summer trips and outings," says Hannah Holsomback. "My favorite way to achieve texturized plaits is to braid tight, add a small amount of texture spray, and use the 'pinch and pull' technique. Extensions are also a fantastic way to add fullness and texture to clients with fine hair."
The Goods
1) Paul Mitchell Wax Works
2) Surface Crave Styling Paste
3) Kavella Flexible Hold Styling Cream
4) Redken Braid Aid 03
5) Eufora Style Fixation
6) Moroccanoil Texture Clay
PHOTOS: Blue Hues Are Poised to Take Over Your Color Station
Climate Control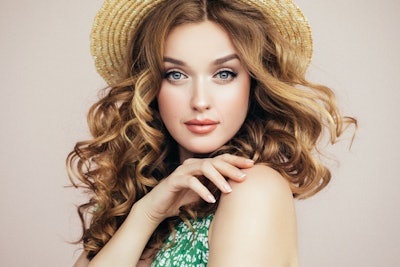 Help clients combat humidity and tame frizz with these climate-fighting goods.
It's that time of year when days are spent at the beach, fulfilling wanderlust or hanging out at the latest music festival; hence it's important to aid clients with the right tools
to keep their locks looking their best in the summer heat. Hair is extremely sensitive to harsh weather conditions like humidity. Why? "Humidity is moisture in the air that enters strands through the cuticle, causing it to swell or frizz," says Sexy Hair artist Jessica Domoney. "Specifically, when the moisture in the air meets the protein in your hair, hydrogen bonds are formed and result in frizz." Arm her during the summer months by opting for lightweight humidity blockers formulated with ingredients like polymers or UV-protecting components. "Avoiding products that strip hair of vital moisture is also essential," adds Domoney.
The Goods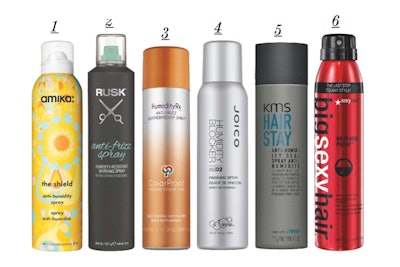 1) amika The Shield Anti-Humidity Spray
2) Rusk Anti-Frizz Spray
3) ColorProof Evolved Color Care HumidityRx Anti-Frizz Weatherproof Spray
4) Joico Humidity Blocker Finishing Spray
5) KMS Hairstay Anti-Humidity Seal Spray
6) Big Sexy Hair Weather Proof Humidity Resistant Finishing Spray
[Images: top courtesy of Jordan Pardo, Debbie Salvino, Tim Duenas; middle - Cassy Dorr, Hannah Holsomback, Shelly; bottom - Getty Images; Products by Armando Sanchez, courtesy of each brand]