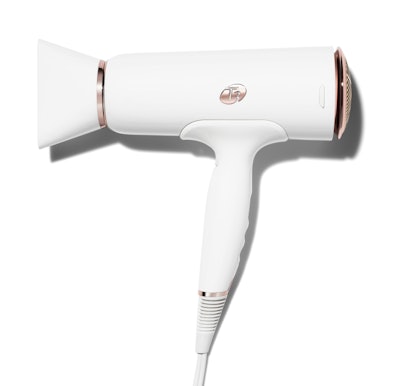 The always-stylish T3 recently released two new blow dryers. The first is the Cura, shown above, which matches perfectly with the Convertible Collection of curling irons that's been on the market. The ergonomically-designed dryer has three heat and two speed settings, and comes with both drying and styling concentrators. It's lightweight and quiet,  and the IonAir technology makes it perfect for hairstylists who want to get their clients' hair dry quickly without sacrificing hair health or shine.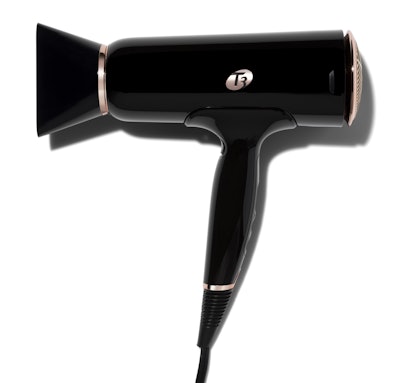 The Cura Luxe, which comes in black, takes the Cura up a notch. Well, technically two notches, as it has five heat settings in comparison to the Cura's three. It also features a smart pause sensor, which immediately pauses airflow when it's set down. It has the IonAir technology as well as the ability to deactivate it for when a client needs an extra boost to texture and volume.
Both dryers come with a two-year warranty and can be purchased at t3micro.com.