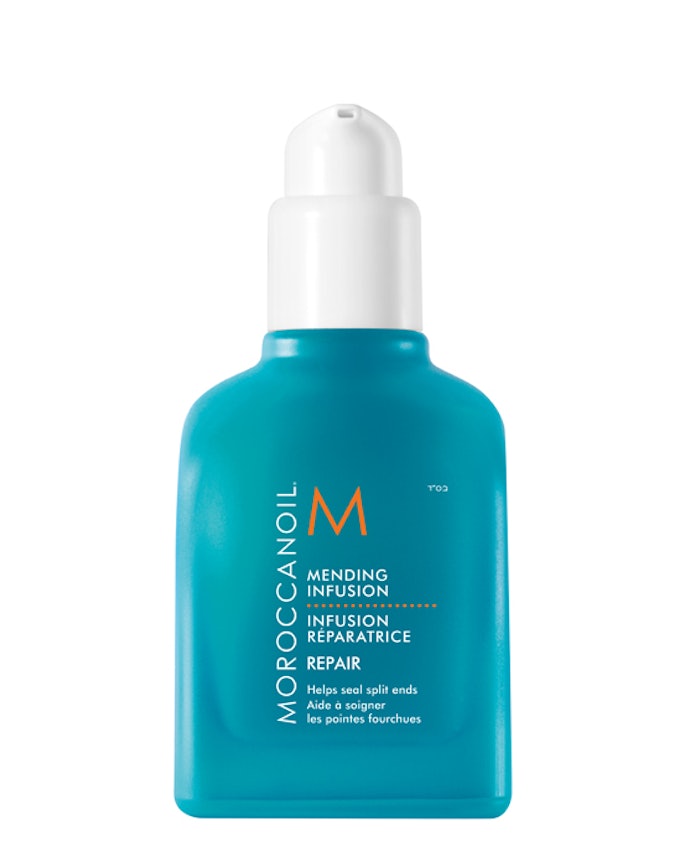 Moroccanoil®, just introduced two new products: Moroccanoil Perfect Defense and Moroccanoil Mending Infusion.
Moroccanoil Perfect Defense is a superior heat protectant empowers today's dynamic, ever-changing woman to indulge in infinite heat styling with complete confidence. The advanced, argan-oil infused formula creates a unique thermal protective shield that guards hair from damage caused by hot tools up to 450°F (232°C). Now, using Moroccanoil Perfect Defense, women can fearlessly embrace styling with all of their favorite hot tools while proactively preventing damage.
Moroccanoil Mending Infusion is a breakthrough formula that acts as an instant-fix styling agent, transforming dry, brittle ends to a smooth, freshly-cut appearance. Ideal for anyone with weakened or damaged hair, the high-performance formula instantly and effortlessly revitalizes hair so women can fearlessly explore boundless hairstyles, knowing their hair looks perfectly healthy and damage-free.
With these two products, Moroccanoil is introducing a digital campaign, called Fearless Beauty. On their website, you can watch videos from four women who live fearlessly and chase their passion, all while maintaining gorgeous, healthy hair.
[Image and video courtesy of Moroccanoil]