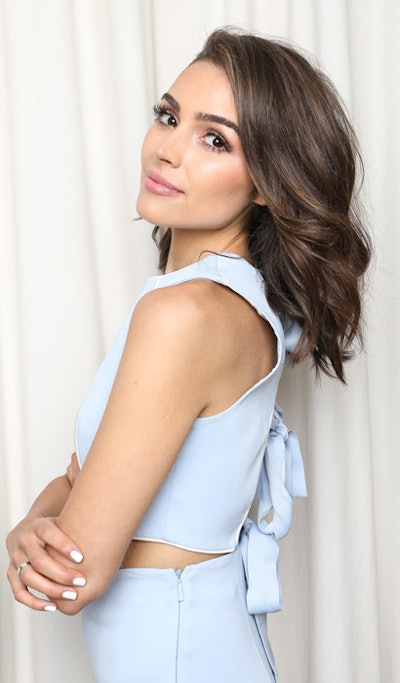 Since being crowned Miss Universe in 2012, Olivia Culpo has quickly become a beauty icon, so it was no surprise when ghd named the starlet their new brand ambassador. Launchpad's Jasmine Coreas caught up with the style enthusiast to chat about hair, ghd and her beauty must-haves.
Describe your daily beauty routine.
I never wash my face in the morning. Instead I use a moisturizer with SPF, an eye cream and I take all of my vitamins. At night I always use makeup remover, and I sometimes do a face mask before putting on night cream.
What is your favorite hair product?
I have so many favorite hair products.; I'm a huge hair junkie! But ghd is my go-to for styling tools because they have an optimal temperature at 365 degrees, which is ideal for heat styling without damaging the hair. The brand also has a great new travel blowdryer, which I love toting everywhere. Another beauty must-have of mine is coconut oil because it's great for everything: shaving, moisturizing, and as a hair and face mask.
RELATED: Olivia's Stylist, Justine Marjan, Styling Tips for Summer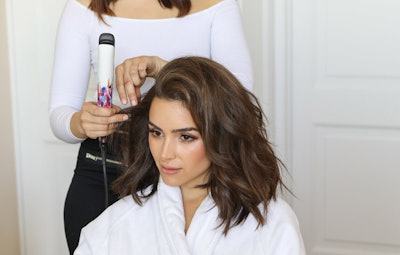 Best advice you've received from a beauty professional?
Don't overpluck your eyebrows! Tell us about your role with ghd and why you chose to partner with the brand.
I chose to partner with ghd because the brand has so many amazing products that are up to date with the latest technology. I mean, the new Wanderlust collection (with the exception of air wanderlust hair-dryer) has universal voltage for travel—it's so convenient.
What's your personal mantra?
Be grateful.
What's your daily "uniform"?
My uniform is a pointed-toe pump, high-waist denim jeans and a tucked-in bodysuit or T-shirt with a belt and a cool handbag.
[Images courtesy of ghd]