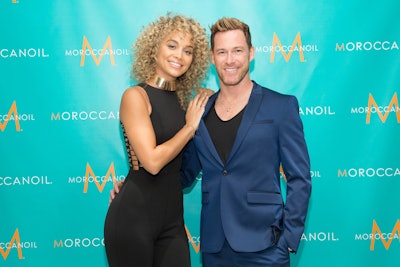 Moroccanoil's Artistic Director, Kevin Hughes, wants to help to bring curls to life. The brand's new Curl Collection is here to embrace and nourish curly hair. It includes innovative oil-infused formulas promote control, shine and movement to keep your curls deeply hydrated, defined and frizz-free. Read below for Kevin's tips on how to utilize the collection for the best curls possible!
RELATED: Get Jasmine Sanders' Fashion Awards Look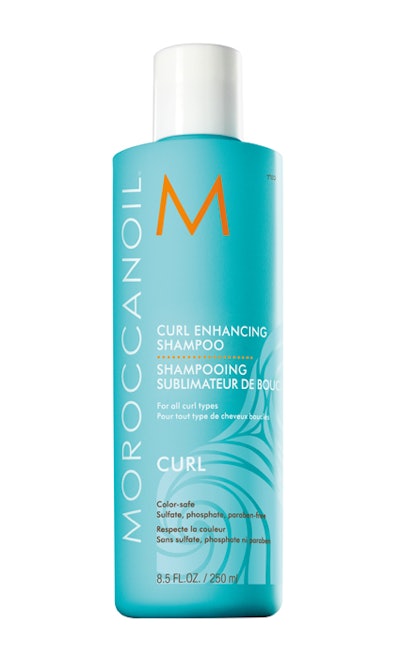 What are the different curly hair types?
There are three main categories and they are: Wavy, Curly, Kinky
What ingredients should curly haired women be looking out for?
Curly haired women should be looking for ingredients that are moisturizing to the hair, like Panthenol and Jojoba as well as strengthening ingredients like, vegetable proteins.
How often do you recommend washing hair if it's curly?
It varies depending on the thickness of your hair, for fine curly hair, at least skip 1-2 days, for thicker coarse hair you can go 4-7 days.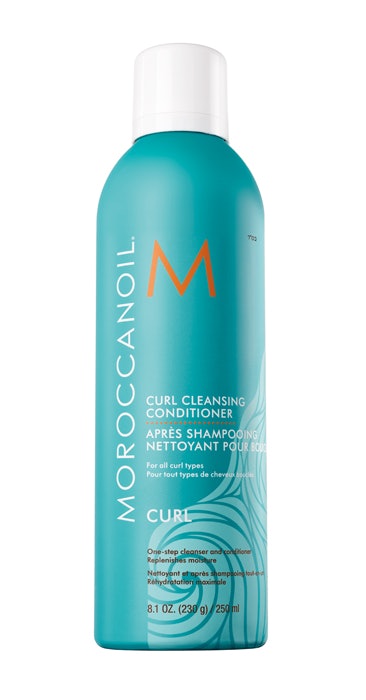 What is the best way to cleanse curls?
Make sure that you are using a good shampoo and conditioner like the Moroccanoil Curl Enhancing Shampoo and Conditioner, which will maintain the strength and health of your hair as well as moisturize it. The Moroccanoil Curl Cleansing Conditioner is an amazing product that can be used in place of your daily shampoo and conditioner, it will leave more moisture in your hair without stronger cleansing.
How can you refresh curly hair without washing it?
On days where you don't have time to wash or you just washed the day before and you don't want to dry your hair out from over washing it, try Moroccanoil Curl Re-energizing Spray, it is very light so as to not weigh the hair down, while still having the ability to smooth the strands so they can look shiny and not frizzy. Spray your hair and twirl the individual strands around your finger to refresh your curls.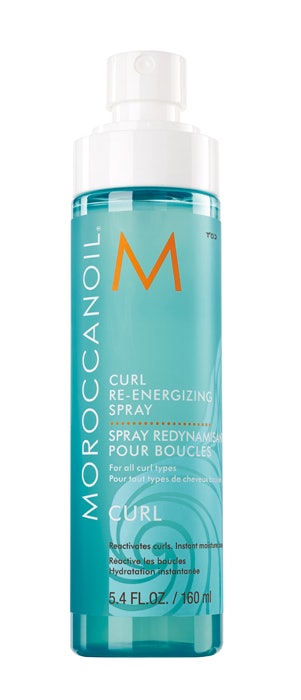 If I want to straighten my hair, what is the best way to protect my curls?
Make sure that you towel blot your hair and let it air dry as much as possible, if you go into soaking wet hair you will spend twice the amount of time and heat on your strands, also be sure to use Moroccanoil Heat Styling Protection in your hair to keep your strands healthy and Moroccanoil Blow-dry Concentrate to cut you drying time.
What are some tips for hair to hold a curl in high humidity, heat wave, rain, etc.?
After you are done styling, be sure NOT TO TOUCH your hair, when humidity hits the hair there is a small amount of moisture that will sit on your strands, when you touch your hair or run your fingers through it, it spreads the moisture which can result in excess frizz.
[Images courtesy of Moroccanoil]