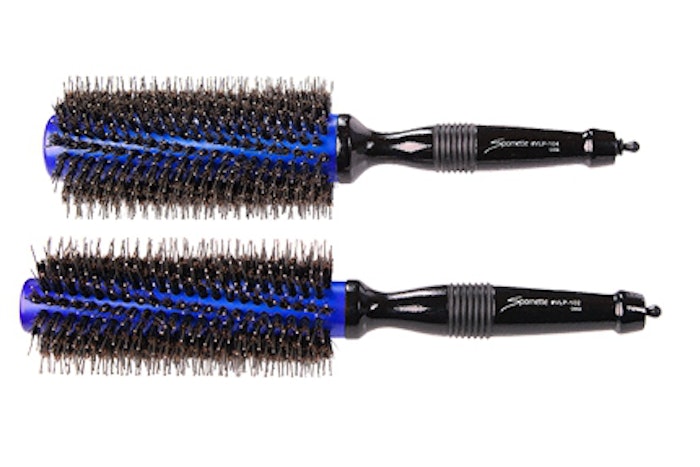 10 lucky winners will receive the V-Shape Long Porcupine Brush from Spornette!
The VLP (which stands for V-Shape Long Porcupine), is a uniquely designed hair brush that aims to capture and hold hair to create better styling results. This new design has ball-tipped nylon bristles embedded in a V shape that allows the hair to shift directly onto the shorter boar bristles which grip onto the hair and hold it to style. The bold blue ceramic barrel is longer than normal to create cascading curls and perfect blow outs on longer hair. The handle holds a bonus detachable pick for sectioning and styling hair. The smaller diameter of 2.25" has a MSRP of $17.50 while the larger diameter of 3" has a MSRP of just $20.00.
Find Spornette Online:
Website
Facebook
HURRY! Contest ends Wednesday, August 27th at midnight Pacific Time!

Due to mail regulations, the giveaway will be limited to entrants in the United States.