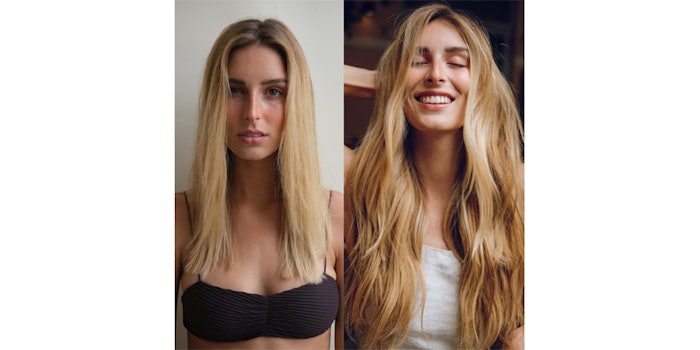 Courtesy of Covet & Mane
Covet & Mane has released two new hand-tied extensions. (June 2021)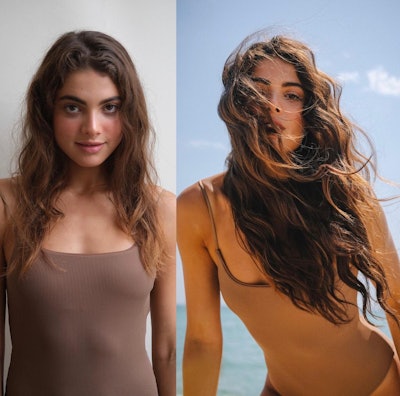 The patent-pending cut-point wefts allow hairstylists to cut and tailor extensions to fit each client's individual head for a natural, virtually undetectable look. The hand-tied wefts are light and very flexible, causing minimal damage even on fragile hair.
The two new extensions in the collection are Nissi Blonde and Wavy Collection.
Nissi Blonde is a soft honey blonde, with warm buttery tones.
The Wavy Collection has an S-shaped wave pattern, providing frizz-free length between curly and straight textures. This collection is limited edition for the summer months.
Both extensions are available in 18" and 22".