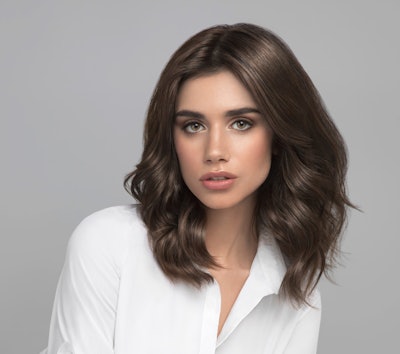 PRAVANA takes its brand promise—to empower stylists by providing superior products at an unprecedented value that will enhance their professional and personal lives—very seriously. Case in point: the brand's latest launch, ChromaSilk Blended Neutrals, which promises to help stylists by saving time and space in their salon. The seven pre-blended and easy-to-use permanent shades range from levels three to seven and deliver multidimensional results. The new range offers up to 100 percent gray coverage and supports ChromaSilk's best-selling Naturals series by doubling impact when used together, which means that there's no need to pre-pigment coarse, resistant gray hair. All of this would alone help stylists save and generate more money in the salon, but this coupled with the fact that for a limited time, PRAVANA is selling this new line at a discounted rate of only $4.99 a tube means stylists can spend even less money making their clients look like a million bucks. 
"We developed Blended Neutrals for our community with speed, performance and convenience at the forefront," says Lissette Cruz, PRAVANA's senior product development manager. "As stylists on our product development team, we know the value of a color line you trust that provides amazing deposit, shine and gray coverage quickly and effectively. Blended Neutrals hits the mark by offering those pre-mixed neutral tones that target the most commonly sought after tonal values."
ChromaSilk Permanent Creme Hair Colors offer a heavy dye load for rich, saturated results and eliminates the look of hollow color. Formulated with Silk Amino Acids and Keratin Proteins that act as a delivery system for better penetration, ChromaSilk results in stronger, shinier, more vibrant hair. The new Blended Neutrals series intermixes with and supports other ChromaSilk permanent shades for ultimate customization.
HOW TO USE:
Combine 1 part ChromaSilk Permanent Creme Hair Color to 11⁄2 parts 10, 20, 30 or 40 Volume PRAVANA Creme Developer. Apply and process for 30–45 minutes, then rinse. ChromaSilk Blended Neutrals shades can be used alone or intermixed with other ChromaSilk Permanent Creme Hair Color.