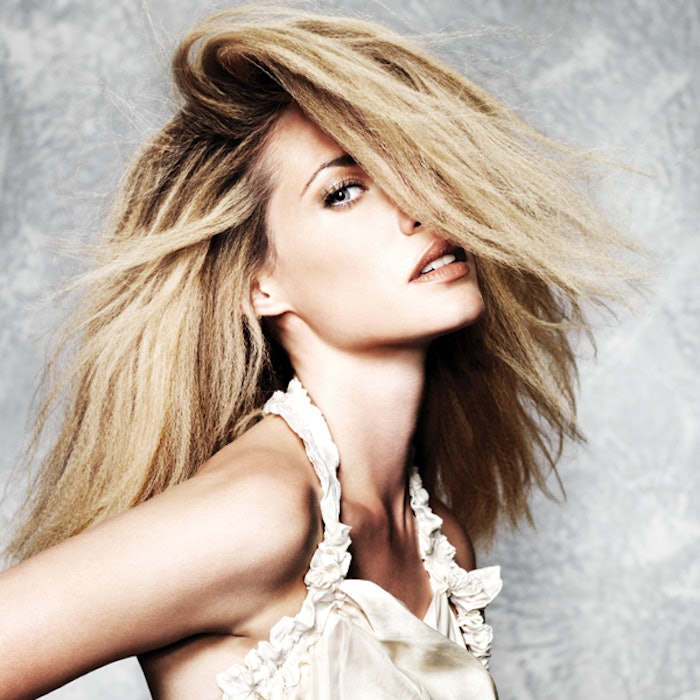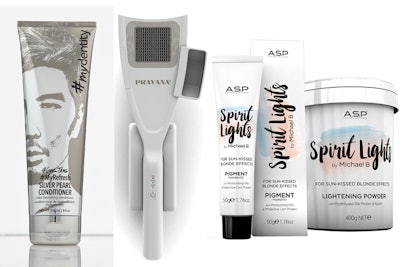 So Fresh! @Guy_Tang #MyDentity #MyRefresh Conditione: Available in Silver Pearl (shown), Lavender Lust and Rose Gold, these color-depositing conditioners may be applied onto damp hair for one to ve minutes prior to rinsing for brilliant toning results. The longer the conditioner is left on, the darker the tone!
Lighten Up! Pravana Balayage Palette: Palette contains new patented Temperature Controlled Ink Technology, which warms in seconds to gently accelerate lightening prowess and ensure even processing across all sections. Use with any Pravana Pure Light lightener. Psst: incorporates a detachable reservoir for left- or right-handed colorists.
Kindered Spirit! Affinage Salon Professional Spirit Lights by Michael B: Off-the-scalp system lightens natural or colored hair up to three levels while delivering subtle blonde effects. System consists of four pigments: Blue, Violet/Silver, Beige and Brown, in addition to a lightening powder that's imbued with nourishing hydrolyzed silk protein and kaolin.
Head in the Sand! Rusk Deepshine Permanent Cream Color and Deepshine Gloss Demi Permanent Color: Rusk adds three sand-blonde shades to its arsenal (6S, 7S and 8S) in both permanent and demipermanent formulations– all imbued with a proprietary blend of marine extracts that deliver theraputic benefits.
Easy Touch! Goldwell Dualsenses Color Revive Root Retouch Powder: Ideal for retail, Goldwell offers ve powder shades that cover root regrowth and gray hair between appointments. Bonus: The powders also refresh hair by absorbing oil.
Fantastic Four! Teele Hair Products QuadBowl: Helping to streamline color services, this nifty tool comes with four 10oz. bowls that feature nonslip pads, a built-in 60-minute timer and waterproof labeling area. Comes in purple (shown), pink, teal and black.
[Images: Courtesy of Affinage; manufacturers]