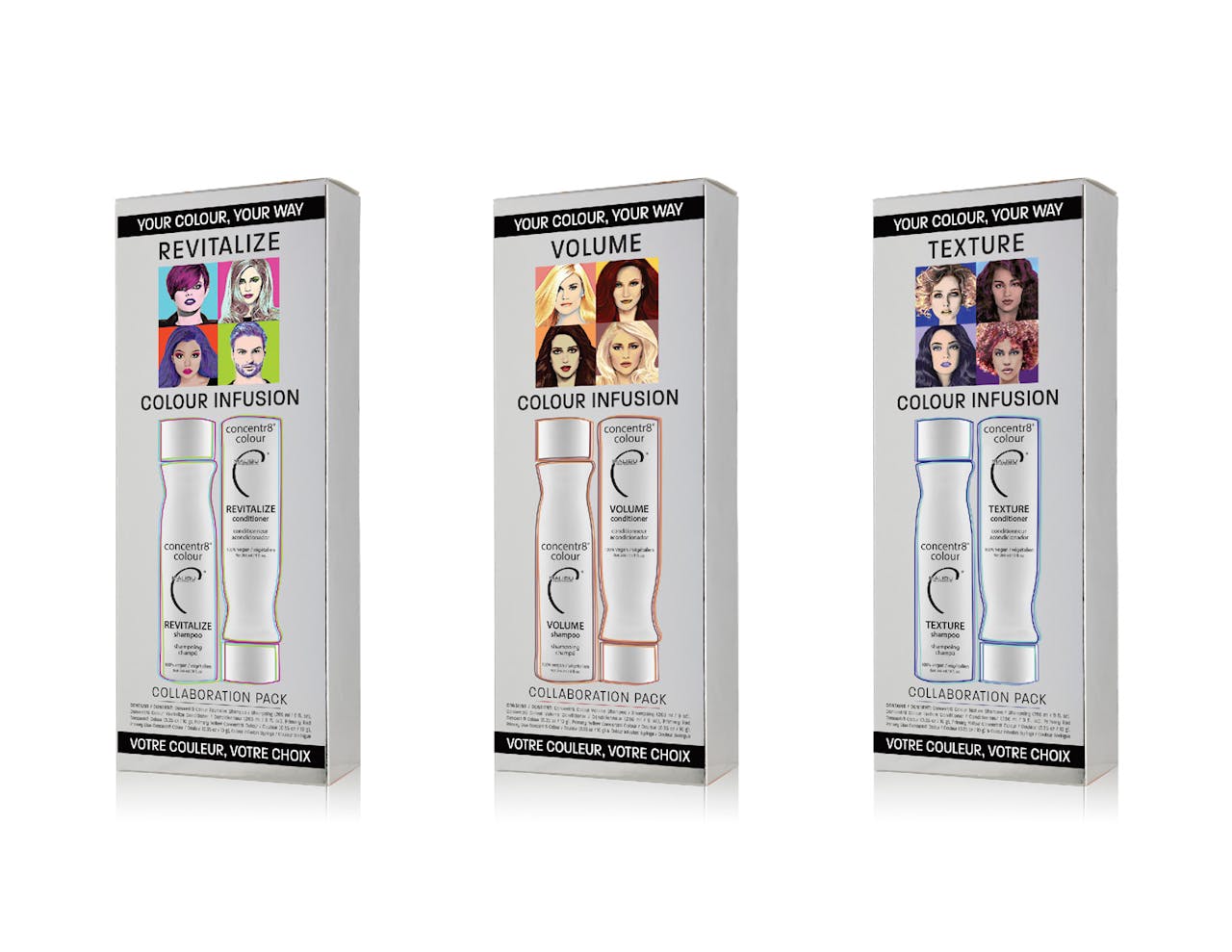 Customization in the salon is how we set ourselves apart from other stylists. We customize our formulas, our service—even the type of flavored coffee we carry.
With so much thought and effort into making sure our guests get the most out of their experience, why are we not extending our creative offerings into the home? With Malibu C Infusion Packs, you have the freedom to use an amazing shampoo and conditioner as is or to really make it your own by custom formulating it to suit your guests' hair color needs.
Whether you're counteracting unwanted tones or accentuating vibrant, rich shades, Malibu C Infusion Packs are the most versatile retail item a salon can carry.  Malibu C offers Texture, Volume, and Revitalize kits. Each system is amazing on its own and formulated with color-lock technology to help fight fade. Once infused with Malibu C Concentr8 Colours, your guest now has at-home maintenance that will help extend the life of their color between salon visits.
"My client has used every type of hydrating or smoothing shampoo out there, and the Texture Pack is the only thing she will use now" said Malibu C Digital Education Manager Anthony Barnhill. With the ability to customize your guest's products they use at home, you have also given them something that cannot be purchased anywhere other than your salon. Every Malibu C Infusion Pack that has been customized is powered by Malibu C, but inspired by the stylist.
Learn more about Malibu C Infusion kits here.
[Images and video courtesy of Malibu C]