TIGI Color just introduced five new, sultry, shine-enhancing red, copper and mahogany shades to its exciting anti-aging range of rejuvenating permanent hair color. Age Denied rejects the aging process and embraces younger-looking hair, meeting the needs of the growing number of salon clients who desire restorative color treatments with natural-looking results.
Designed by the TIGI International Technical Team, Age Denied provides healthy-looking color with seductive and vibrant results. Each shade has been pre-blended with a corresponding base for simplicity and ease of use.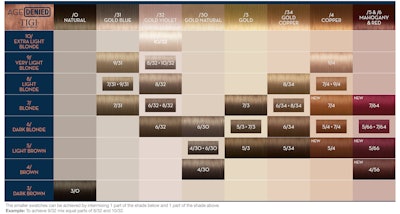 Age Denied is convenient to use, designed to provide up to 100% coverage on over 50% non-pigmented hair. The additional five shades make a total of 19 pre-blended shades with a simple 1:1 mixing ratio and the range is fully compatible with the existing TIGI activators.
"The new vibrant copper and mahogany shades are a fantastic addition to the current AGE DENIED range," said Christel Lundqvist, TIGI Global Creative Technical Director. "Giving 100% coverage on over 50% non-pigmented hair, the pre-blended formulas make the colors very easy to use, perfect for busy colorists."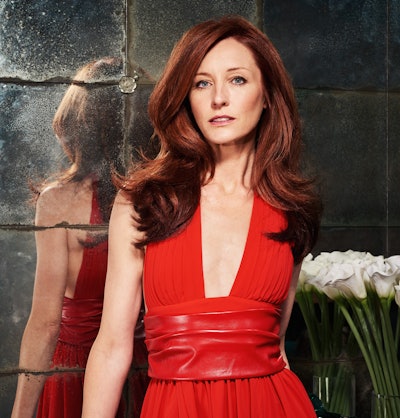 Salons using Age Denied are supported by TIGI Education, to allow colorists to develop their technical and creative expertise in addressing the needs of aging hair, helping them to build client satisfaction and loyalty.
[Images courtesy of TIGI]