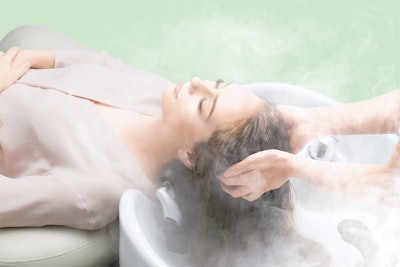 In today's competitive market, salon owners and stylists are always looking for advantages to set their business apart and elevate their services for guests. Takara Belmont's YUME Head Spa has presented itself as one of the most effective ways to push businesses forward. A world class collection offering a variety of benefits in an unparalleled process, the YUME head spa is advancing salons and spas around the globe. We'll show you why capitalizing on this growing trend is a great investment for your business.
The Benefits: The YUME makes a positive impact on your bottom line through a variety of advantages. It's a completely unique experience that creates long-lasting comfort for both technicians and their guests, improving both beautician and client retention. It also expands your services menu, as you can offer service add-ons and appointments of varying lengths. The YUME also sets you apart from competition as head spa services are a new, growing trend that aren't incorporated onto traditional services menus yet. Finally, the YUME head spa experience opens avenues for product retails. Guests love this luxury service, so it's no surprise that they would want to take a part of it home with them.
The Equipment: The YUME Head Spa comes with reliable, world class equipment to ensure that both technicians and their guests are appropriately positioned and comfortable throughout the service. The YUME Espoir shampoo unit features a near-fully reclining chair that raises and lowers with smooth action at the touch of a button. The chair operates alongside a fixed shampoo bowl that sports a gel neck rest, creating cloud like comfort for your client. Behind the scalp and hair health is the Spa Mist II processor, which creates both long-lasting results and a spa-like atmosphere in a portable and compact body. Rounding out this collection is the YUME stool, designed with a flexible stem that allows stylists to move in any direction while remaining ergonomically sound.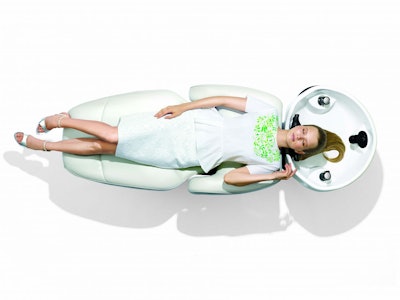 The Process: On the surface, head spa services provide a luxurious and relaxing experience for clients, but a closer look reveals incredible results for hair and scalp health.  The biggest advantage is that the YUME Head Spa service uses the Spa Mist II to incorporate mist rather than steam into scalp treatments, which is more effective and does less damage thanks to its temperature control. Additionally, the use of cooling mist seals the hair follicle shut after treatments have penetrated, leading to longer lasting results.  With training from Takara Belmont available, technicians can also learn the head spa massage process, identifying key pressure points to create much needed relief for their guests.
Interested in further details about the YUME head spa? Contact [email protected] for more information or log onto www.beauty.takarabelmont.com.