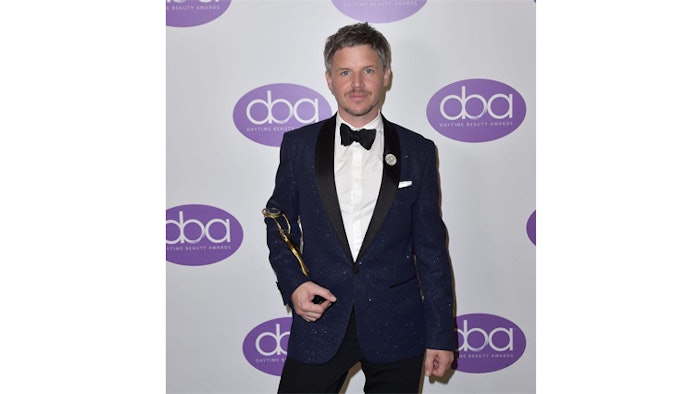 Courtesy of Daytime Beauty Awards
The Daytime Beauty Awards took place September 11, 2022, at the Taglyan Complex in Los Angeles, where celebrities like Gabrielle Union, Kelly Rowland, Paula Abdul and more were in attendance.
The Daytime Beauty Awards recognize professionals in beauty innovation, color, styling, fitness, skincare, health and more. 
Barkworth has been in the industry for thirteen years, and is the owner and creative director of JustB Salon.
He received the award for FASTFOILS, which are foils designed with a black coating to lock in heat for a faster and safer way of lightening hair. The foils also feature a smooth surface for even product distribution and a 25 percent faster-than-average processing time. Due to the the faster processing time colorists can use a lower developer, which in turn can help preserve the health of the client's hair.