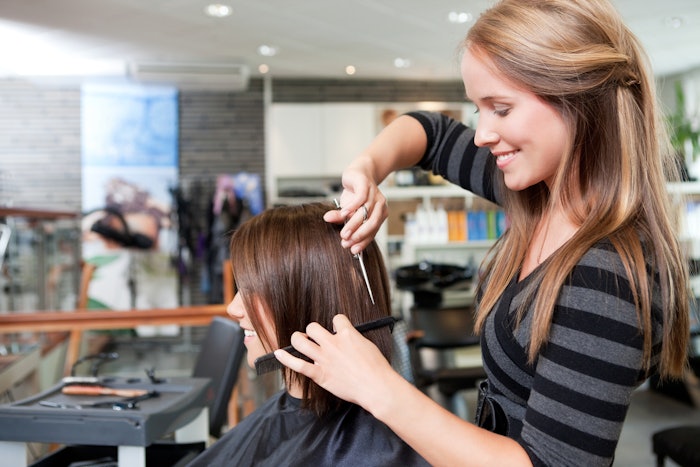 Hair Cuttery Family of Brands (HCFB) has launched its  new Blueprint Program, led by Heather Owens, director of training and development.
The hairdresser's chair, for many people, is a safe place to vent and speak freely. But have you wondered: Who's listening to you (the stylists!) and helping to guide them? 
The program was born from Owens' own life challenges and will to help others succeed. As a single mom of four with more than 15 years of industry experience, she's a testament to balancing career and life. 
The Blueprint Program is one way HCFB is investing in the career and life development of its 5,000 salon professionals throughout the U.S. 
Through an eight-day, 16 session e-learning platform via Zoom, HCFB employees are encouraged to control their own destinies, while examining the psychology of the mind.
Topics include:
Career
Physical environment
Personal growth
Money
Health
Fun and recreation
Family and friends
Significant other/romantic relationships