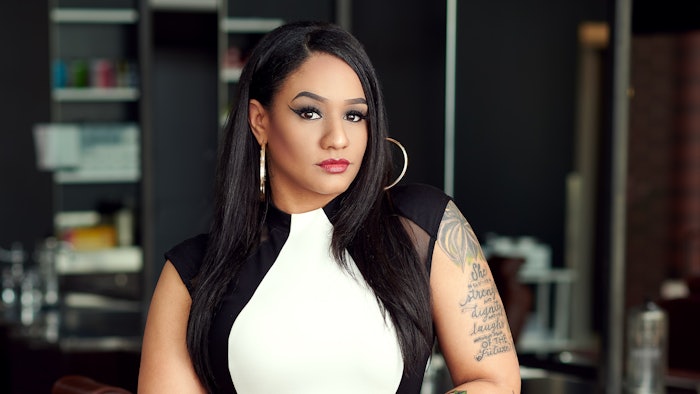 Lici "LadyBarber" Febo is an award-winning platform artist specializing in detailed aesthetic hair designs.
Febo has shared her passion with thousands of people around the country with education, and she's coming to the Beauty Go Pro Show to do the same (she'll be providing the ins and outs of men's cutting/grooming)!
Check out three of Febo's retail tips:
1) Recognize the client's needs and wants. The service that was booked is just the starting point to a much bigger journey. This is the icebreaker that will open the door to a plethora of information. It's important to listen to the guests' concerns as you're analyzing the hair and skin and begin to narrow down the best product selection to take care of their concerns and meet their expectations.
2) Explain what you're doing and why. Share your knowledge as you customize each cut and style and emphasize the benefits of each product and the role they serve in the creation of the look and overall health of the hair. I recommend you become very familiar with the ingredients of each product so you can translate the features and benefits organically and, most importantly, relay how the products will address their concerns. Doing so will encourage your guests to trust you along with any recommendations you share.
3) Teach clients to replicate the look and maintain a healthy hair lifestyle. Let your guest touch, smell and feel the products you recommend. This should come naturally as you work throughout the service. Provide tips and tricks on how to use the products along with any tools necessary to re-create the look. Toward the end of your service, discuss rebooking and provide an at-home maintenance routine.
Don't miss the LadyBarber and other amazing presenters—pre-register for the Beauty Go Pro Show!