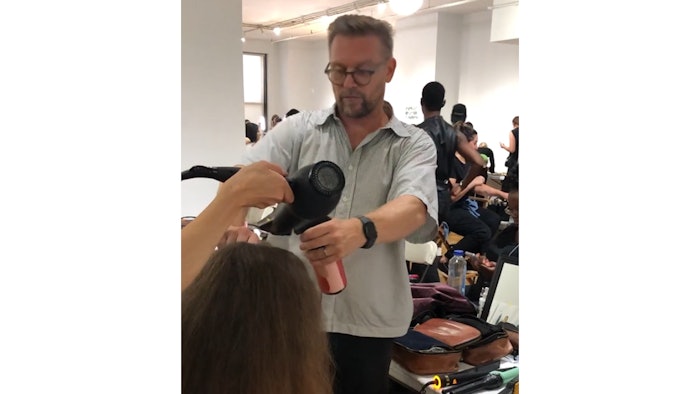 Courtesy of Uberliss
Uberliss, the trailblazing hair care brand, set the runway ablaze at the Rachel Comey show during New York Fashion Week.
Thanks to the remarkable skills of renowned stylist Rutger (@rutgerhair), the collaboration showcased the collaboration showcased Uberliss Flexin Hairspray, Uberliss Powder Bliss Dry Shampoo and Uberliss Frizz Elixir, delivering show-stopping looks that left everyone in awe.
Uberliss Flexin Hairspray's flexible hold and natural finish worked like magic, keeping the models' hair runway-ready. Its lightweight formula allowed for quick adjustments between looks, ensuring perfection at every step.
Rutger added flair and texture with Uberliss Powder Bliss Dry Shampoo. The quick application transformed hair with volume and texture, perfectly complementing Rachel Comey's collection.
Uberliss Frizz Elixir was Rutger's choice for sleek, polished locks. It banished flyaways and added a stunning shine that enhanced the entire hairstyle.
The collaboration showcased Uberliss's dedication to providing professionals with top-tier products, resulting in unforgettable runway moments.
For more on Uberliss and their premium products, visit www.uberliss.com.