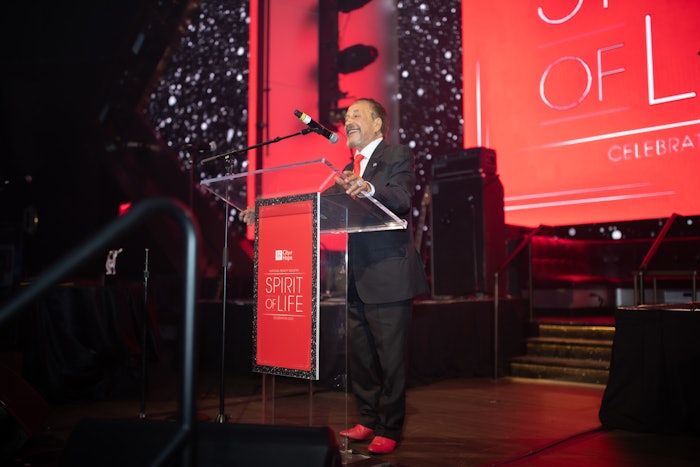 Courtesy of Farouk Systems
The City of Hope's highly anticipated Spirit of Life Celebration gala honoring Dr. Farouk Shami, chairman and founder of Farouk Systems, Inc., invited hundreds of esteemed beauty industry leaders to an enchanting evening of philanthropy, entertainment and inspiration.
Held at the Zouk Nightclub in Resorts World in Las Vegas, Nevada, the fundraising event showcased the unwavering spirit and commitment of the beauty community to support groundbreaking research and compassionate patient care at City of Hope; this National Cancer Institute-designated comprehensive cancer center is dedicated to preventing, diagnosing and treating cancer, diabetes and other life-threatening diseases.
The gala witnessed the presentation of the prestigious Spirit of Life Award to beauty industry visionary and philanthropist, Dr. Farouk Shami. Recognized for his outstanding contributions to the beauty industry and his unwavering commitment to philanthropy over the last 35 years, Dr. Shami's acceptance speech moved the audience, underscoring the importance of giving back and making a difference in the lives of others.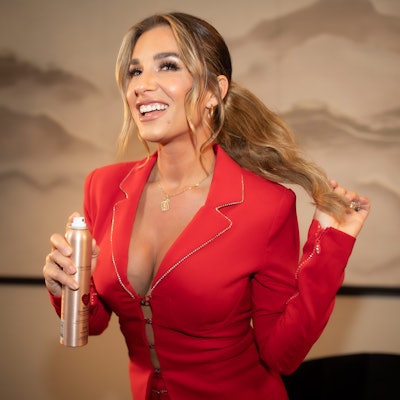 Dr. Shami expressed his admiration for the Spirit of Life Celebration, stating, "City of Hope's dedication to research and care aligns with the beauty industry's values of empowerment and transformation. It is an honor to be part of this philanthropic endeavor."
City of Hope's Spirit of Life Celebration provided a platform for attendees to engage in meaningful discussions, foster connections and celebrate the remarkable achievements of the beauty industry. With beauty industry leaders from across the globe in attendance, the event served as a testament to the collective impact that can be made when like-minded individuals come together for a common purpose.
A highlight of the evening was a mesmerizing performance by country pop singer-songwriter Jesse James Decker. Her captivating stage presence and soulful voice filled the room, creating an atmosphere that had guests enthralled throughout the night. Decker's powerful performance resonated with the audience, further reinforcing the unity and dedication of the beauty industry towards the cause. 
"This event shows the extraordinary power of unity and collaboration within the beauty industry," said Dr. Shami. "We are immensely grateful to the attendees, sponsors and supporters who have joined hands to make this evening a success. Together, we are making an impact on the lives of patients in need."
Dr. Shami demonstrated his philanthropic spirit by generously donating $1 million dollars-worth of CHI Power Plus products and pledging 10% of the profits from future sales of those haircare products. His commitment extends further as he vowed to support City of Hope in reaching their $1 million fundraising goal. The funds raised during the Spirit of Life Celebration will directly benefit City of Hope's groundbreaking research programs, patient care initiatives and innovative treatment approaches, propelling the organization's mission to eradicate cancer and improve the lives of patients worldwide.