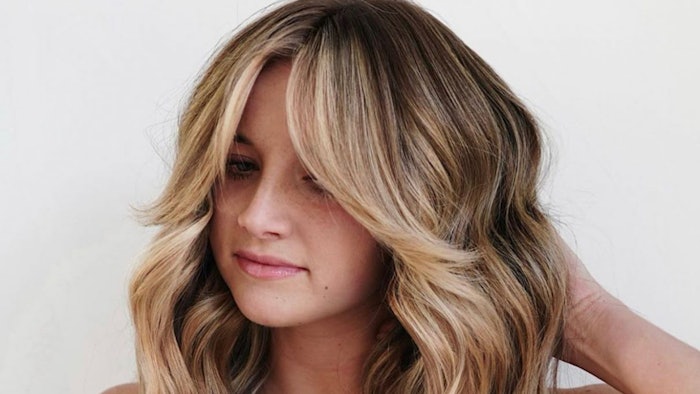 If you know someone (maybe even yourself!) who has been dreaming of making a dramatic hair change without sacrificing a ton of length, then curtain bangs may be the answer. The elegant, flowing layers beautifully frame the face, and can go with almost any length. What's more, the longer fringe adds a lived-in quality that is so in-demand right now. We've rounded up a bevy of inspo for you to share with your clients to help them make the chop.
1. Beachy Curtain Bangs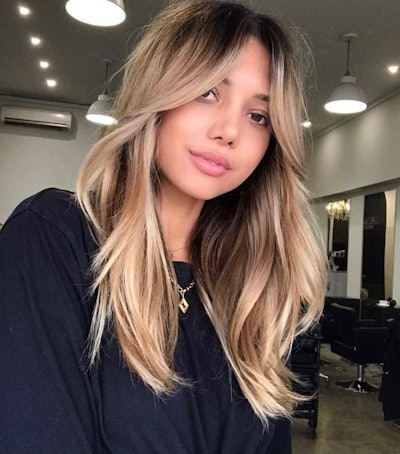 This style is as loose and carefree as a day spent at the seaside. Here, Peter Thomsen (@pjthomsen) gave his client a light new balayage and soft face-framing layers.
 2. Delicate Curtain Bangs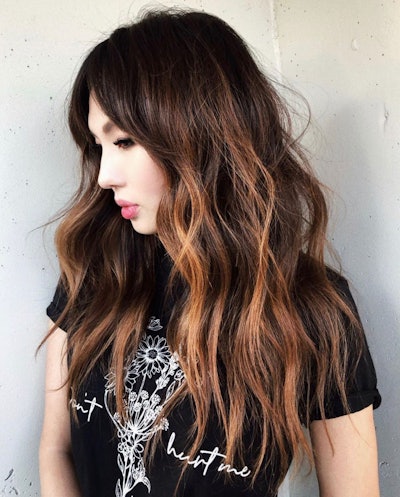 Sometimes less is more, even when your client has long hair, as demonstrated by Chris Weber Mirlach (@chrisweberhair), who describes the bangs as "effortless."
3. Curtain Bangs with Style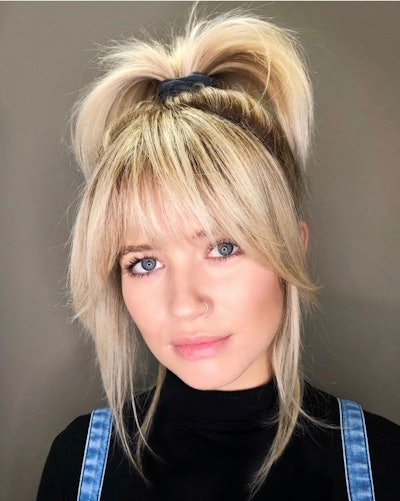 Curtain bangs don't just look good when the hair is down--they can really add to the style when the hair is pulled up into a stylish updo or carefree pony, as shown by Rachel Williams (@rachelwstylist).
4. Bardot Bangs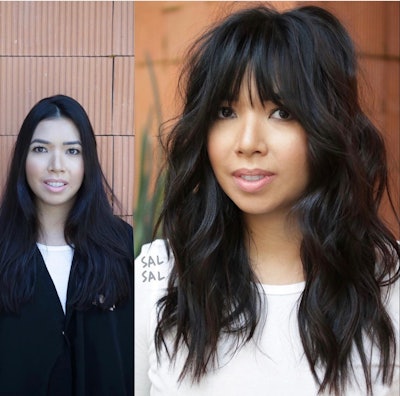 Curtain bangs can add drama and depth to a sleek style, as shown by Sal Salcedo (@salsalhair), who calls these "Bardot Bangs."
5. Romantic Shag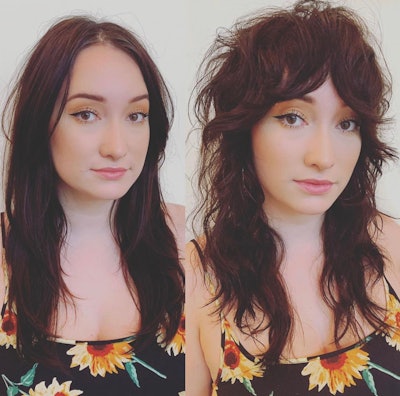 Curtain fringe can add volume and natural wave to the hair, giving it a romantic, old world feel, as shown by the work of Lo Shabino (@classiclois_hairstylist). 
6. French Fringe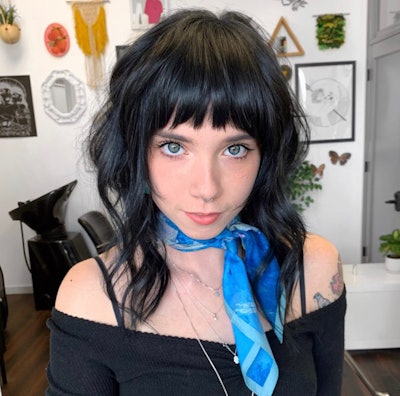 Paige Bureck (@pinkdagger) gave her client some decidedly French feeling with this cute cut. 
7. Fuller Fringe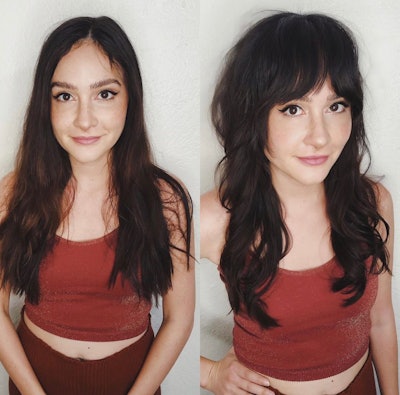 Done correctly, a shag and curtain bangs can actually give the illusion of thicker, fuller hair, as seen on Holly Seidel's (@hollygirldoeshair) client.
8. Bold Color, Bold Fringe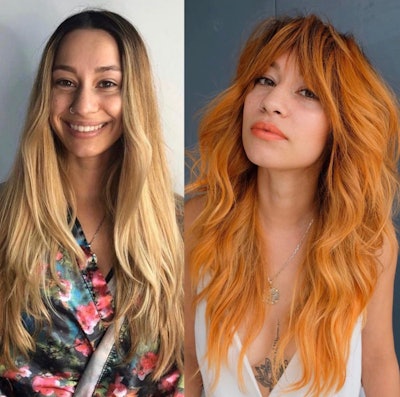 Sometimes a client wants a complete transformation. And while this style from @mageofhair doesn't require lots of length to be lost, it certainly makes an impact—and one that's only enhanced with a bold color choice. 
9. Long Fringe, Short Hair
Belinda Mills (@bel_pipsqueekinsaigon) shows that short-haired girls can wear curtain bangs, too!
10. Farrah Fawcett Fringe
Mick Lewis (@hairbymickk) created this look that harkens back to the '70s when shags reigned supreme—but with a thoroughly modern twist. 
11. Voluminous Curtain Bangs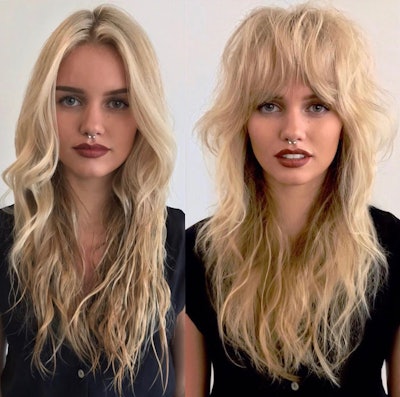 Go big or go home! Curtain bangs don't have to be subtle, they can be in-your-face, like this gorgeous cut from Brian Hickman (@brianhickman1)