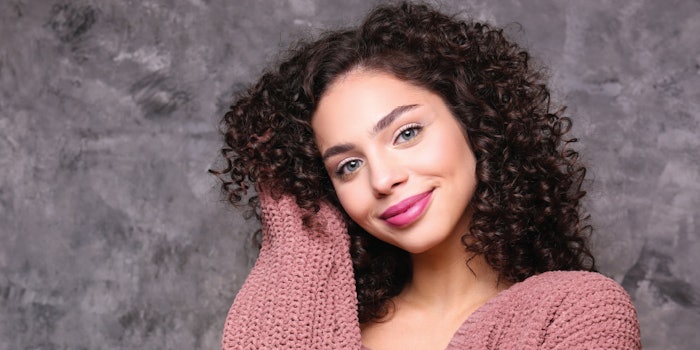 Textured hair has long been underrepresented in the beauty industry, leaving hairstylists without proper education to care for textured hair and consumers without access to stylists who have the knowledge to help them.
Here, Pearanotta Ransome (@pearlthestylist_), master braider and beauty influencer, and Coral Lahiani (@corallahiani), founder/CEO of the Coral Lahiani Institute for Advanced Cosmetology, share their tips for caring for textured hair.
What is some advice for stylists who may not know how to cater to curly hair clients but want to learn?
Pearanotta Ransome (PR): When detangling natural hair, you must be gentle. Whether the hair is wet or dry, it's best to start from the bottom and work your way up. This will prevent hair breakage.
Coral Lahiani (CL): The first advice I always share with a stylist who wants to learn how to work with curly hair is to get a mentor. Don't be shy to ask for help. Remember we are a community, and we're here to learn from each other.
What is a tip or a piece of advice you would give to stylists about offering curly hair services in a salon?
PR: It is very important to reduce the amount of heat to textured hair. Too much heat can create damage. There are other methods that can be used, such as sitting under a hair dryer or blow drying at medium to low temperatures.
CL: If this is something new for your salon, I would present it like any other new offering. Make it a real campaign – Promote it on social media, and have visible assets in your salon. This way you can gain an audience of clients who know you celebrate their hair type.
What gap do you think needs to be filled in the beauty industry to help provide more education on natural texture/curly hair?
PR: There is a need for more education on how to maintain healthy hair in the salon and in-between salon visits. Stylists can inform their clients on how often they should get trims and treatments. It would be great to provide more free education to hairstylists every year to keep up with the trends and new methods that are being created.
CL: It would be amazing if the beauty industry would recruit more researchers to share their findings and data. Now that multi-ethnic hair has become a hot topic, more product companies are investing their dollars in research, which beauty educators translate and deliver the information to our community of stylists.
What are products you recommend for caring for and working with hair with natural texture?
PR: Red by Kiss Styler Fixer Braid Collection is a great line to use for Braids and Protective Styles.
CL: I always recommend products that attract moisture and hydrate curls. Styling products that contain ingredients like glycerin are highly beneficial. These products help curls to perform at an elevated level. Using gentle clarifying products regularly works well with multi-ethnic and curly hair.
Textured Hair Products 
Kwik Fingers is an innovative 3-in-1 hairstyling finger comb that makes styling hair quick and easy. Kwik Fingers is equipped with dual-sided sleeking combs, one standard tooth comb, one fine tooth comb and a retractable parting tail. @kwikfingerscomb
As I Am's Rice Water Collection line supplies the hair with beneficial nutrients to help grow hair, prevent hair loss and fight hair breakage. The line includes three key products: Rice Water, Rice Water Micellar Shampoo and Rice Water Conditioner. @asiamnaturally
Red by Kiss has just launched their Styler Fixer Braid Collection in collaboration with Pearl the Stylist, Master Hairstylist and Content Creator. The new collection features four products including Extreme Hold Braiding Gel, Maximum Hold Braiding Gel, Foam Mousse and Braid Sheen Refresher. @redbykiss