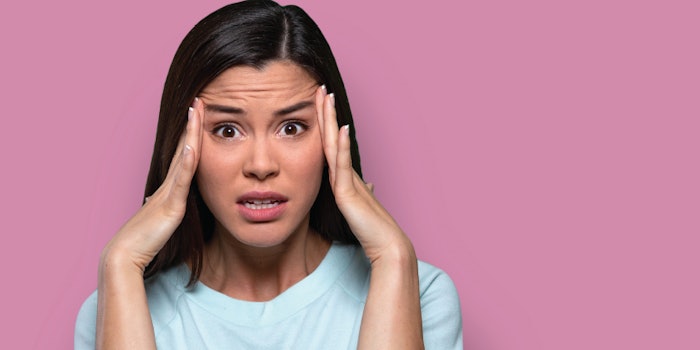 Dawn Bradley (@dawnbradleyhair) shares five effective ways to reduce anxiety and foster a calm atmosphere for yourself and your clients.
Anxiety seems to be on the tip of every creative and passionate hairstylist's tongue these days. The demands of the job combined with the intricacies of client interactions all leads to stress and unease. As you navigate not only your career but the world we live in, it's essential to have strategies that bring a sense of calm to your day. Here are five effective ways to reduce anxiety and foster a calm atmosphere for yourself and your clients.
1. Breathe Deeply: Your Instant Calm
One of the simplest, yet most potent tools in your anxiety-fighting arsenal is your breath. When the whirlwind of appointments and tasks sweeps you up, take a moment to pause. Close your eyes, inhale deeply through your nose for three counts, pause for three counts, release for three counts and again pause for three counts. If you want to take it the next step further, practice this 10 minutes a day to reset and repair your nervous system.
2. Embrace the Challenge: Do Hard Things
Facing challenges head-on can be daunting, but it's also incredibly empowering. But, anxiety lives in the anticipation of things, not in the doing of them. As a hairstylist, you're no stranger to stepping outside your comfort zone. Embrace that spirit and apply it to life's challenges. By conquering the unfamiliar, you build resilience that extends beyond the salon. Remember, growth comes from those moments when you choose to do the hard things.
3. Take the Plunge: The Power of Cold Immersion
While this might sound unconventional, if you follow me on Instagram (@dawnbradleyhair), you know I do cold plunges almost daily. They have remarkable anxiety-reducing effects. A quick dip in cold water, whether it's a cold shower or a cold bath, can jolt your body into a heightened state of alertness and resilience. The shock to your system triggers the release of endorphins and boosts your mood. Plus, the intensity distracts you from everyday worries.
4. Mindful Moments: Pause and Reflect
In the midst of a busy environment, carving out mindful moments is a game-changer. Dedicate a few minutes each day to reflect on your accomplishments, the positive interactions you've had and the creativity you've channeled. This practice cultivates gratitude and shifts your focus to the positive aspects of your journey, easing anxiety and fostering a sense of contentment.
5. Connect and Communicate: Share the Load
Anxiety thrives in isolation, so don't hesitate to reach out and share your feelings with trusted friends, family or colleagues. Whether it's about navigating a challenging client situation or seeking advice on a new technique, connecting with others can offer fresh perspectives and valuable insights. Remember, you're not alone on this journey.
As you weave these strategies into your routine, remember that reducing anxiety is a continuous practice. Each day presents an opportunity to discover what works best for you. By embracing the power of your breath, stepping out of your comfort zone, embracing the invigorating cold, finding mindful moments and nurturing connections, you're creating a foundation of calmness that will support you throughout your salon journey.