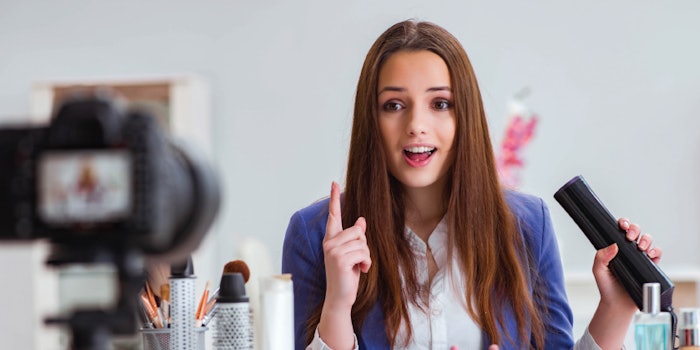 The age of social media is here. And for hairstylists, this can be an opportunity to adapt and evolve or possibly fall behind.
Navigating social media can feel like a challenge and a chore at first, but you'll be surprised how very well worth it you'll find it to be when you master this confusing, but incredibly rewarding, tool of (potentially) free advertising.
So how do you make good use of this tool? The good news is you don't have to be a tech-savvy social media guru to use it to your full advantage. When utilizing social media, it's important to note the type of content that attracts viewers. At this moment in time, the attraction lies in short videos, like TikTok or Instagram Reels. Videos, whether they be funny trends that are circulating or your own unique creative content, will catch the eye of potential new guests as they scroll through these apps in their free time. It's also essential to have a plethora of examples of your work in a convenient place, such as photos on your Instagram page or a playlist of your work on your TikTok page, for potential clients to browse that will entice them to book an appointment.
[1] Captivate your audience. So where do you start when it comes to creating videos to introduce yourself to your audience in the first place? The rule of thumb when it comes to short-form videos is to captivate your viewers within the first three seconds. That sounds pretty intimidating, but I promise it can be very easy. For example, "story time" videos and skits are very popular online, and stating that your video is a story time within the first three seconds can almost magically stop a viewer from scrolling past you. Or you can captivate your audience in the beginning of a hair transformation video by asking a question such as, "Do you struggle with keeping your red hair vibrant," or "Do you wish you didn't have to touch up your blonde roots so often" as you proceed to talk about your tips for red maintenance or the benefits of adding a shadow root to a blonde. Your audience is much more likely to finish your video when they feel as though they're being spoken to directly.
[2] Create visually appealing content. Now that you've caught the eyes of potential clients with engaging content, the most important aspect is having visually appealing examples of your work to showcase to your audience. Although it can help, it's not a necessity to purchase an expensive camera and lighting equipment just to take videos and photos of your guests' hair. The most important part of creating visually appealing work is showcasing variety in your content. If every hair photo and video look exactly the same, viewers are much less likely to scroll through your work and much more likely to click off your page. Why only show people one potential reference photo over and over again when you can give them a whole catalog of looks to browse? Switch it up by styling and posing your clients differently. Have your client use their hands to bounce their hair in a video. Show them smiling with excitement over their fresh new hair from a front angle. Have them touch their chin to their shoulder and capture a side angle. It's important to tempt new guests in your chair by showing them that you can do so much more than take a quick snapshot of the back of everyone's heads.
[3] Create variety in your content. You can also break up your content by posting photos/videos of your salon space, products you love or even yourself to create more content variety on your page. Show photos and videos of you working on guests in your space or content of the amenities you provide to your guests (a cute coffee bar, a relaxing shampoo station, etc.). Highlight your favorite toning products for those icy blondes or your preferred volumizer for those fine-haired clients. Show guests what they can expect from you.
[4] Showcase what sets you apart from others in the industry. Maybe you are great with curly hair. Perhaps you can do creative work with vivid colors. Or maybe you're a safe space for clients with specific accommodations, such as a client who wears a hijab, a client with a disability or simply a client looking for a welcoming place to receive a haircut without judgment. Showing your audience that you offer a friendly, welcoming space saves them the trouble of asking questions like, "Is your space wheelchair accessible," or "Do you have the means for coloring a woman who wears a hijab?" Instead of waiting for these questions, if the answer is yes, post about them.