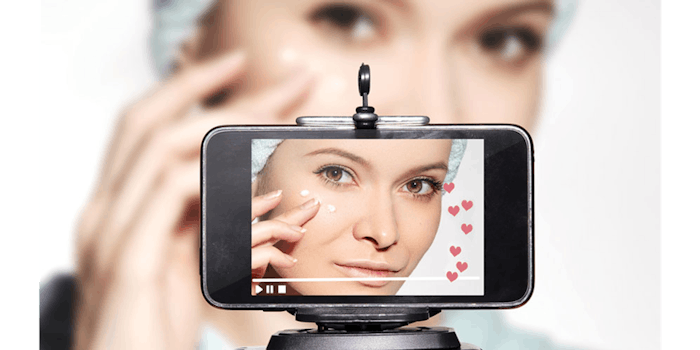 If nothing else, 2020 allowed salons and spas to reassess how they conduct business from top to bottom. Now is the perfect time to dust off, polish up and retool your business' social media goals and game.
Start by surveying clients to see which sites or apps they use, and you should also use platforms that you like and will check regularly. Remember to keep all of your profiles up to date and accurate, and make sure everything is mobile-friendly when applicable.
You should also encourage clients to engage with your social media channels by including links on your website, as well as in emails. Look at your engagement numbers, too, and let that inform you as to when the best time to post will be. For example, people often use social media when they're on their lunch break or after work.
Before you dive into planning promotions and specific posts, it's worth taking some time to clarify what your business is looking to accomplish. Check out these tips to get your mind focused on this. 
1. Ask yourself what your salon or spa's main goal is. Whether you're new to business, recently reopened or have been back for months, it pays to know why you're doing what you do. For many salons and spas, the primary goals are increasing sales or booking more appointments. However, if you're under new ownership or management, debuting a refreshed look or opening in a different location, communicating these changes could be just as crucial. Getting clear on exactly what you want to accomplish will also help you determine the best tools, promotions and offers.
2. Think about the goal for each promotion. You need a specific plan in place for every promotion before you unleash a tweet storm. Does it fit in with your overall goals? Posting for shares and likes is fine, but it should contribute to your profits whenever possible. For instance, if you need to drive clients to a new staff member, a good post should include written or video testimonials about their work from recent clients, rather than photos of the team holiday party.
3. Consider who's listening. A common mistake when it comes to social media marketing is aiming a message (and moolah) at the wrong people. Although it's technically true that all publicity can be good publicity, the best marketing reaches the folks who will want what you're selling—and can afford to buy it. It will pay for you to take time to determine the right audience for your overall goals as well as any planned promotions.
4. Think about where can you reach them. Whether you're looking to reconnect with a familiar audience or launching new services aimed to attract new salon-/spa-goers, you have to look in the right places to find both. Ask existing clients what channels and services they use so you can connect with more fans and followers like them.
5. Figure out which tools are right for your business. There's certainly no harm in posting static photos of your spiffed up waiting room or new products, but live online events are a must-have in the current marketplace.
6. Be creative in COVID. This is especially true now that our face-to-face time with clients is limited. Think of creative ways to share at-home care, beauty hacks and stress busters to support and connect with clients even when they can't make it in. There's an endless array of social media tools, apps and sites available, but a few stand out due to their video and/or live capabilities and popularity.
Continue Reading for a breakdown in applying these tips to different social media platforms...