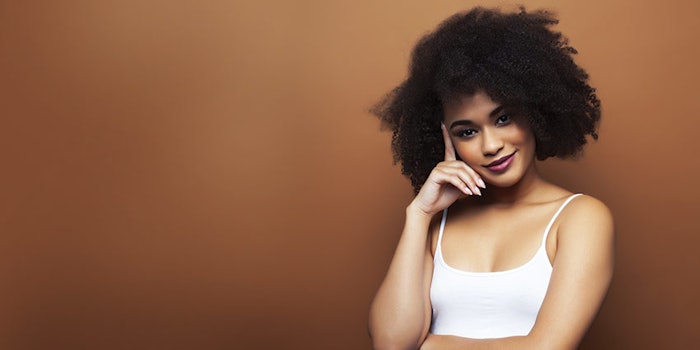 Clients rocking natural texture often struggle to locate salons and stylists that are truly equipped to cater to their unique needs. One negative experience can send them running from your chair—and never returning. Thus, it's vital to arm yourself with the proper education and skill set so that you can acquire a dedicated client for life.
Unsure where to start? Take this essential advice from Daisy "Daze" Henson (@curlyhairdaze), curl expert and owner of The Daze Studio, who shares her top tips for ensuring you're texture-ready.
Sharpen your skills.
Without extensive instruction on how to best serve curls, you may attract clients—but you won't retain them. "Get specialized education about the services, techniques and products that these clients are looking for, then practice on mannequins, friends and family," Henson advises. "Add stylists to your salon team who specialize in natural curls. Also, learn from educators who have working experience and whose work reflects the level you want to achieve."
Strut your stuff.
After getting burned by negative salon experiences in the past, many curly clients are ultra-cautious when choosing a salon, so be prepared to show your skills. "Once you're satisfied with your level of work, start posting on social media—potential clients will take notice when they see textures and curl patterns that resemble theirs on your page," Henson recommends. "Your work also has to be authentic; most potential clients with naturally curly hair know the difference between naturally styled curls and thermal ironed curls, trust me!"
Boost confidence through consultation.
Start inspiring trust before the client steps inside your salon by sending a digital questionnaire ahead of the appointment. "This will help identify expectations and goals, as well as topics they want to discuss," Henson relates. "I also have clients attach an inspiration picture to the digital questionnaire to help me determine if I can give them what they're looking for. Find out exactly what they like about the picture and what they're trying to change about their hair."
In addition, Henson suggests, be honest and let clients know what you can (or can't) deliver. Ask about what they specifically disliked about past color, haircuts and styling. Armed with this information, you can better determine how to custom-tailor the upcoming service and feel more confident that they'll leave the salon satisfied.
"Being sensitive to clients' past experiences, as well as using the correct language when talking to them, is very important," Henson explains. "Refrain from over-complimenting, showing hesitation or using negative verbiage such as 'difficult,' 'fuzzy' or 'nappy.' Put your client at ease by asking questions, listening and acknowledging their concerns. Be kind and thoughtful—simply treat them the way you would want to be treated."
Daisy "Daze" Henson started offering online education this past April, teaching basic and advanced cutting and styling techniques for naturally curly hair of all patterns and textures. Check out thedazestudio.com for more details.
Texture Teammates
Coax curls to their fullest expression with these new texture-enhancing products.
DevaCurl SuperMousse features coconut water, tucuma butter and proprietary VolumiCurl Complex to supercharge curls with maximum volume and definition for a soft, no-crunch finish. @devacurl
SexyHair Re-Dew Conditioning Dry Oil & Restyler, a lightweight spray, infuses moisture, manageability and brilliant shine while reducing breakage and taming frizz. @sexyhair
Truss Professional Curly Twist brings volume and definition to curly and wavy hair, moisturizing, defining, reducing frizz and adding shine. @trussprofessional
MIZANI Coco Dew Curl Pre-Styling & Restyling Refresher Spray taps coconut extract to moisturize and enhance shine while a special blend of ingredients refreshes curls and ramps up definition. @mizani