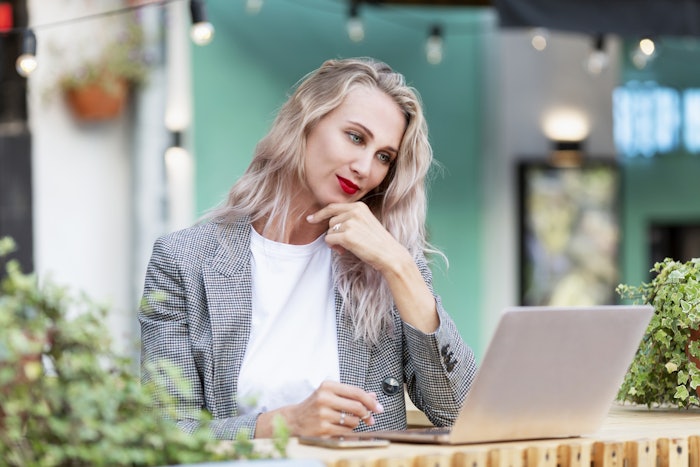 According to Salonory, celebrities, models, influencers and more are all over social media rocking ash blonde tresses, which utilize cool tones like blue, violet and gray.
Stylists can achieve the ash blonde look by using a few different techniques, like balayage, highlights or ombre.
To get the perfect ash blonde color, stylists might need to use a mixture of lightener, developer and high-quality professional hair color to get the ideal resulting color that works well with the client's skin tone.
Here's why ash blonde is the one of the coolest hair colors for winter:
It's Totally Customizable:

A subtle version of ash blonde hair might take the form of balayage that is free of any red or orange tones, whereas a more dedicated ash blonde look might include a full head of ash blonde color from root to tip. In order to achieve the best color, chat with clients beforehand and mutually decide on a specific shade that is both flattering and cool.

 "

It Girls" Are All Over It:

 Look for different forms of inspiration to see varying levels, shades, styles and lengths of ash blonde hair color. Clients can (and should) bring in inspiration photos of their favorite ash blonde hair looks featuring celebrities or hair models with a similar skin tone. 

Ombre Is Always an Option:

As a stylist, it's good to know that ash blonde hair color can be implemented in a number of different ways. This is great because stylists have the power and knowledge to help their clients choose the best route toward their unique and perfect ash blonde look. In addition to highlights and balayage, an ombre effect is also a great way to create a softer ash blonde look. This technique saves hair from added bleaching and damage by keeping the roots natural or grown out. Going with an ash blonde ombre look is a wonderful option for clients who are looking for a softer overall hue or don't want to lighten their roots.

Brunettes Can Try It, Too:

While it's true that blondes are having a lot of fun with this cool and edgy hair color, darker-haired clients can get in on this trend as well. Stylists can recommend this cool-hued look to brunette, bronde or very dirty blonde clients as a way to switch things up for the winter months.