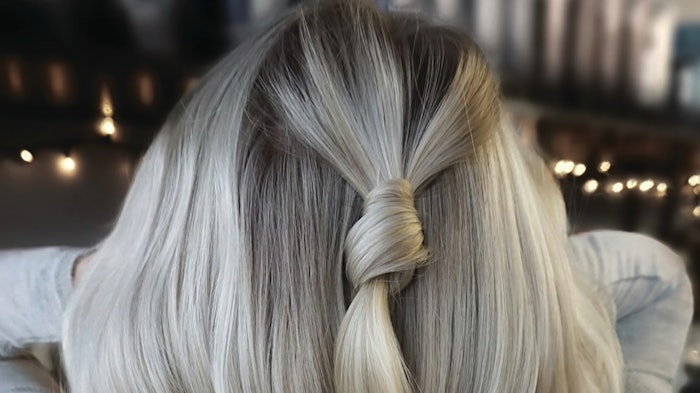 Heavy foil, root tap and tone. That's the basis of how Beauty Launchpad educator Ashlie Marmo (@ashytones) gets her blonding clients into luminous shape. "I like this method because it gives a softer grow-out so the client can go longer in between sessions while keeping some dimension," Marmo says.
Starting Level: 8½
Formula:
HIGHLIGHTS: Joico Blonde Life + 15-vol. + Brazilian Bond Builder
ROOT TAP: Redken Shades EQ 9N, 9V and processing liquid gloss to gel
TONER: Redken Shades EQ 10VV, 10P ,10GI, Clear and processing liquid
Technique
"This is a favorite go-to technique for me because it's a mixture of different foil placements," Marmo explains. "To me, the more foil placements, the softer the grow-out and more natural the hair looks. This technique is great for anyone and can be customized according to starting level and goal."
For the full technique, check out Beauty Launchpad's January/February digital magazine.