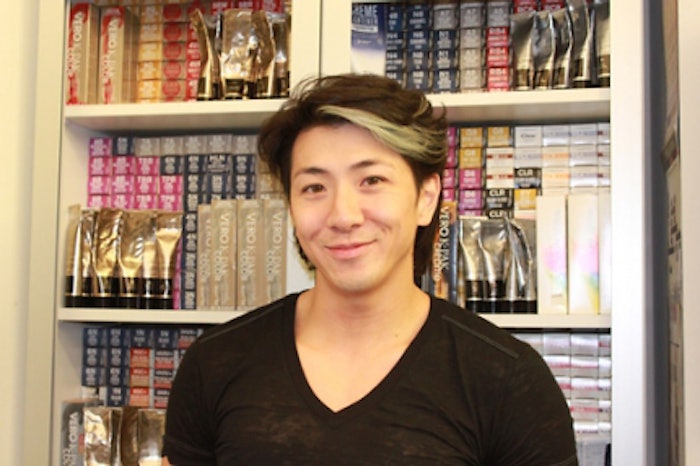 Did your client have a hair disaster after attempting to color her own hair? Maybe it was a botched ombré, or perhaps she dyed her hair black and wants to go platinum instead.  Now she's in for a visit expecting a miracle transformation. Joico educator and artist Guy Tang shares his color correction tips from setting realistic expectations to maintaining the integrity of the hair.
Guy Tang guides us through the steps of an ombré color correction:   
Visit Guy Tang on Facebook.
[Images courtesy of Guy Tang]
Related:  Color Lab: Color Chameleons  | VIDEO: Wella Professionals Unveils Illumina Color  |  Color Lab: Beat It  |  Hair Color PHOTOS: Brig Van Osten's Favorite "Show Us Your Vivids" Entries  |  Pravana Announces 2012 "Show Us Your VIVIDS" Winner  |  Color Lab: Blonde Bombshells  |  Hair Color Spotlight: Fall Jewels Collection from Clive and Company  |  Off The Record: A Hair Color Collection by BennieFactor  |   "The Glee Project" Cast Shines with Pravana Professional Hair Color