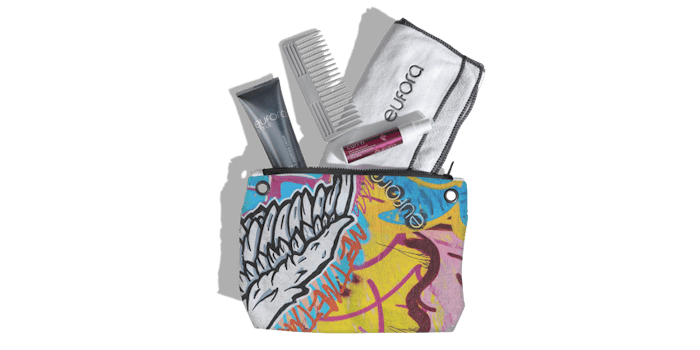 The Eufora marketing team kicked off a 2021 yearlong campaign initiative, entitled "Marvelously Discarded," to address the overuse of promotional packaging materials that end up in landfills.
With the "Marvelously Discarded" campaign, Eufora has eliminated the use of paper boxes for its promotional packaging.
Eufora has challenged customers, the "Eufora Nation," to repurpose the collectible bags that are replacing the boxes. The most creative repurposing ideas will be shared on Eufora social channels.
"As a marketing team for a people- and planet-friendly brand, we are always looking for ways to embrace sustainability in promotional packaging, bringing forward ideas for upcycling or repurposing," says Eufora brand manager Liz Danzig. "It started with our birchwood boxes for Holiday 2020 that were turned into everything from bird houses to planters to purses. Next came the first bag samples for 2021, and Eufora CEO, Beth Bewley, mentioned that usually promotional items get discarded—but these bags looked so marvelous that they absolutely could be repurposed! The ideas started flowing from there and, with our entire Eufora Nation now involved, creativity is blossoming."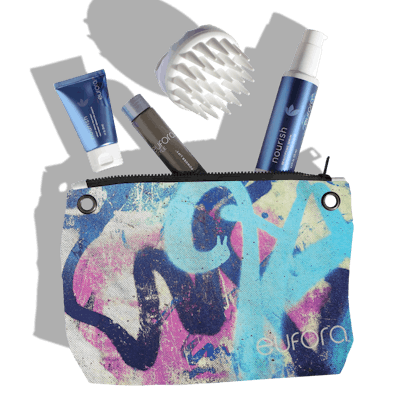 "Marvelously Discarded" kicked off with collectible bag number one, which offered curly girls curl-friendly items for free with purchase of three qualifying products from the Eufora Curl'n regimen.
All six of the "Marvelously Discarded" bags (one is unveiled every six to eight weeks in support of a different hair concern) will offer similar high-value contents, and the bags themselves are works of art, created exclusively for Eufora by a talented graphic designer.
Collectible bags will be released as follows:
"The Thickening and Curl'n Promos have been amazing for our salon to kick off the year. We sold out of all the kits we originally ordered and cannot wait to see what the next bags bring into our salon," says Evelyn Durant of Evolve Beauty Lounge. "Our sales for February are up 50 percent thanks to these wonderful bags. Clients who normally buy one or two things are wanting to try more just to get the bag, and then text their stylists how happy they are with the addition of new products to their haircare routine. We have loved being able to get some new products into our clients' hands."