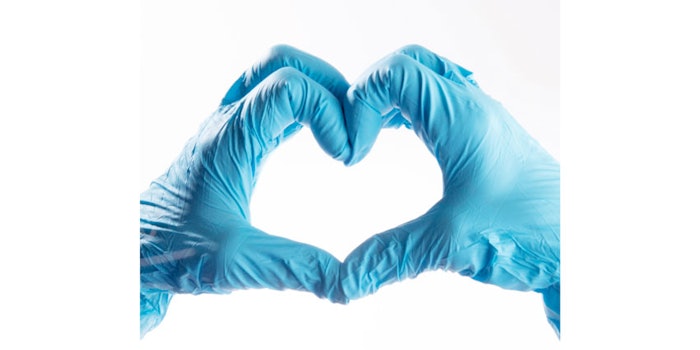 Color Street is donating $10,000 to each of its 30 awareness campaign charity partners.
These donations will support the charity partners during the pandemic, and help offset the expense of measures each organization has implemented to assist their clients and keep everyone safe during this time.
The donations are made through the company's nonprofit foundation, The Color Street Foundation.
The Color Street Foundation was established by Color Street founder Mr. Fa Park in July of 2018. The foundation is dedicated to raising awareness for causes that resonate with their stylists and customers and donating to related charitable organizations.
"The COVID-19 pandemic has been a challenge for all of us," says Fa Park. "We have had to adapt and change in many ways to communicate, run our businesses and stay healthy. But, we have grown stronger, together. We hope this additional $10,000 donation to each of our 30 charity partners will help support the additional expenses they have incurred as a result of the pandemic and their important work directly serving clients during this unprecedented time."
30 charity partners will benefit from the COVID-19 response donation, each receiving a $10,000 donation:
Breast Cancer Research Foundation
National Breast Cancer Foundation
Living Beyond Breast Cancer
Metavivor
Comfort
Star Legacy Foundation
SHARE Pregnancy & Infant Loss Support
MS Focus
Race to Erase MS
Can Do MS
Comfort Cases
Reece's Rainbow
Gift of Adoption Fund
Best Buddies
GiGi's Playhouse
Children's Heart Foundation
WomenHeart
JDRF
Barton Center
American Foundation for Suicide Prevention
To Write Love on Her Arms
RAINN
PAVE
JED Foundation
Active Minds
ARF
Gary Sinise Foundation
Fisher Center for Alzheimer's Research
Alex's Lemonade Stand
Autism Society
The Color Street Foundation also sourced, produced and donated 60,000 KN95 masks to 120 frontline organizations across the U.S. nominated by Color Street stylists. Additionally, the brand recently committed $150,000 in support of epilepsy awareness and three organizations, the Epilepsy Foundation, CURE Epilepsy and the American Epilepsy Society.